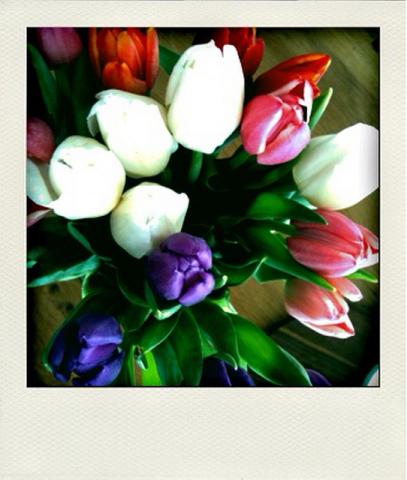 On May 10th we celebrate Mother's Day. But there are mothers for whom the day will not be filled with celebration: mothers whose sons or daughters were murdered. No beribboned package, card or flowers will bestow the thing they want most-- their precious child restored to them again.
I spoke with Dorothy Johnson-Speight  to learn why she founded the Philadelphia-based organization, Mothers In Charge.  Dorothy's son Khaaliq Jabbar Johnson was murdered in 2001. He was shot because of a dispute about a parking space. Khaaliq would be the second child that Dorothy survived. Fifteen years earlier, her 2 ½ year old daughter Carlena had died suddenly.
Dorothy explained to me how "homicide complicates the grief" of a child's death: "The anger is unreal."
Having only just regained her equilibrium after her daughter's death, Khaaliq's murder sent Dorothy on a downward spiral from which she might not have recovered--had it not been for a vision.
Lying in her bed in the fetal position missing Khaaliq terribly, she dreamed about mothers gathered in the middle of the streets of North Philadelphia with bullhorns. They were demanding and in some cases pleading with their sons to put down the guns.
The vision jolted Dorothy into action and spurred her to reach out to other mothers to come together to find ways to stop violence in their communities. Mothers In Charge was born.
The organization's mission is to help prevent and find solutions to violence while providing grief support to survivors of homicide. Mothers In Charge became a space for mothers in Philadelphia to come together to share their ideas about ways to end violence and be supported in transforming those ideas into action.
Mothers In Charge provides grief and trauma counseling in schools. They help young people understand their feelings of grief and trauma to begin the healing process. Often these students become healing agents themselves as they support family members and friends struggling with their own grief and trauma. 
Mothers In Charge works in prisons. They provide support to incarcerated mothers of murdered children—a forgotten and invisible population. Mothers In Charge helps these women in their grief, even attending funerals in their place. They provide resources and tools to help incarcerated mothers build stronger relationships with their remaining children and families.
Mothers In Charge prides itself on building collaborative relationships with school districts, government agencies, law enforcement and faith based and community organizations. As a national organization, Mothers In Charge's influence reaches beyond Philadelphia to connect hundreds of women across the country.
Next month the organization will take on a new challenge.  It will try to grab the nation's attention to shift our thinking about public safety priorities. They want the country to focus more on healing and elevating peace.  They want us to see that violence is a public health crisis and apply the same data-driven model used to fight disease to the equally devastating tragedy of losing a loved-one to murder. They are seeking a greater emphasis on addressing the root causes of crime: providing better access to mental health and trauma services; quality education; safe and affordable housing and more employment opportunities. 
This next step for Mothers In Charge could not come at a better time for our country. We are in the midst of a profound conversation about goals and priorities for our criminal justice system. We are asking tough questions: who does the criminal justice system serve and to whom is it accountable? To be real, this conversation must include and acknowledge the voices, experience and perspectives of women across the country in organizations such as Mothers In Charge.
Mothers In Charge has called for a national rally on June 6th at the reflecting pool in front of the Lincoln Memorial. The symbolism of the location of rally is not lost on its organizers.
Dr. King stood in front of the Lincoln Memorial to proclaim freedom from the bondage of racial segregation and inequality. The National Rally Standing for Peace and Justice is hoping to proclaim our freedom from violence and usher in a new vision of people working and standing together to heal and care for their neighbors.
The National Coalition to Abolish the Death Penalty will be standing with Mothers In Charge in June.
 We share the vision:
·        a world where neighborhoods are safe because we identify and address the root causes of crime and violence;
·         a world where there is compassionate care for all victims of crime;
·        a world where offenders are held accountable and the possibility of rehabilitation, self-transformation, grace and even redemption is acknowledged;
·        a world where  those touched by our criminal justice system and working in it are treated with dignity; and
·        a world where criminal justice and public safety policies are fair, rational, based on empirical evidence and dispensed with government accountability.
I'll be at the Lincoln Memorial on June 6th. Will you? Come join us.
Find out more about the National Rally Standing for Peace and Justice.
Can't be there? Help others get there by donating. Find out more about the 90 Million Strong Campaign which is bringing people together to demonstrate that it is time to end the death penalty and focus on the root causes of crime and  prioritize tangible support for victims of homicide.