Inaugural Global Education Conference Streaming Live Online November 15-19 - FREE + YOU ARE INVITED!
Week-long, world-wide event features 387 sessions and 60 keynote addresses focused on education technology and global classroom initiatives.
The inaugural Global Education Conference, a week-long event bringing together educators and innovators from around the world, will be held Monday, November 15 through Friday, November 19. The entire conference will be broadcast online for free using the Elluminate platform. The Global Education Conference, a collaborative and world-wide community effort organized by the Global Education Collaborative and Classroom2.0, is aimed at increasing opportunities for globally-connecting education activities and initiatives.
The conference will feature 387 sessions and 60 keynote addresses from 62 countries. I'll be giving a keynote at 1 pm EST on Tuesday, November 16 (today!) on building parent and community engagement around a global vision.  The interactive session will look at how to get parents in a mindset that embraces global education and offer examples of action.  Sessions will be held in multiple time zones and multiple lang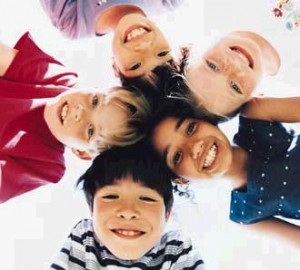 uages over the five days. "There are few barriers left to prevent classrooms from connecting to others in terms of technology. The real barriers may be our priorities in education which are not focused on developing global awareness and global competencies in students." said Lucy Gray, tireless conference Co-chair and founder of the Global Education Collaborative. "In order to participate in a knowledge-based economy, students must be able to connect, communicate and collaborate, and teachers must model this for their kids."
"Nothing quite on this scale has been conducted before, but we now have the technology via video-conferencing, email and other digital exchanges to truly make classrooms global and connect teachers and students around the world," said Steve Hargadon, (also tireless) conference Co-Chair and creator of the Classroom 2.0 social network for educators. "We hope the conference will help educators get started with global projects and become more aware of each other's work." The Global Education Conference is an effort of over 90 partner organizations and 120 international education advisors.
All sessions and keynotes are free and open to the public through online participation. For the complete schedule and more information, visit: http://www.globaleducationconference.com/
-----------