Immigrant Women Strengthen Our Economy -- and Our Country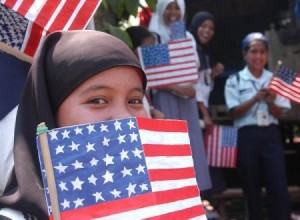 As a lifelong human rights activist, I've never been afraid of controversy. But saying that immigrant women are good for our economy—good for our country—isn't controversial. It's common sense.
Immigrant women are job creators. They are innovators and entrepreneurs who strengthen our national economy. In fact, women run 40% of all immigrant-owned businesses in the United States. They pay taxes that fix potholes in our roads and keep books on our school's shelves. They raise families that put money back into the communities we share—at the supermarket, at restaurants, at the dry cleaners. So why wouldn't we want policies that allow immigrant women to come out of the shadows with their families, to live freely and without fear in the country that they love?
It seems a growing number of Americans have begun to ask that very question. Change is everywhere you look. Like the recent polls that suggest the country overwhelmingly supports the DREAM Act, or how barely a day passes without news of another politician retreating from their immigrant bogeyman tough talk. And, significantly, both parties have indicated that they're ready to come to the table and talk reform.
But what will that reform look like?
If we're serious about strengthening our economy and our country, reform must prioritize keeping families together and strengthening our communities. It has to stop, once and for all, the record deportations that have separated thousands of families over the last four years. Families like that of Jocelyn, who, at 14, was sent to live with relatives when it became too dangerous for her mother and father to stay in the United States. Reform must put an end to the rampant racial profiling sanctioned by laws like Arizona's SB 1070 and enforcement strategies like 287(g), so that women like Araceli can once again trust the police who are supposed to protect her. Or Trini, a mother of two, can drop her children off at school worrying that she'll be detained before pick up time. Or Tere, who has stopped driving to work because of ongoing police harassment. These policies hurt women, they hurt families, they hurt communities and they hurt our economy. But most of all—they hurt our core values.
We can do better. So let us.
Join me in demanding that we put an end to destructive policies and support immigrant women's fundamental human rights. It's time for reform that guarantees the rights we all share—to safety, to family and to community