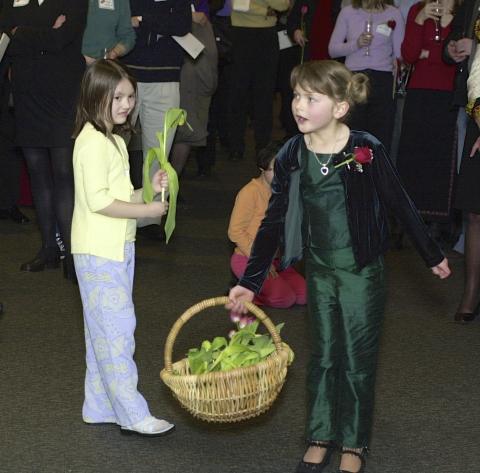 If your boss disapproves of birth control, Can he take it out of your health coverage?
Believe it or not, the United States Supreme Court recently heard arguments, and will soon decide, this very question.
Didn't we win that battle years ago?
Yes, we did.  I remember it vividly. My fondest memory took place one morning when my daughter bounded into our bedroom, chirping in her usual way, "Mommy! Mommy! I can't find my…"
Then she halted, never finishing her sentence, and stood silent, sensing something very strange was about to happen.
There I was, twisting and contorting nylons over my legs, cramming my feet into pumps, buttoning up my navy blue power suit.
Later that morning, according to her kindergarten teacher, my child burst into class and declared, "My mommy's going to do something very important today."
It was the morning I argued the first major case to bring birth control into American health plans. Until that day, most insurance did not cover any prescription methods, such as the Pill.
We won that case, and others, unleashing a tidal wave of change.  To illustrate how long ago that was, here's a photo of a victory reception where we thanked some of the people who helped us win the battle for insurance coverage of contraception.  The girl in pigtails is my daughter; the other girl is her friend.  They took turns darting up to strangers, handing them tulips, and darting away in giggles. 
Wow. 15 years have passed since that joyous celebration. The friendship between these girls has blossomed, but the pigtails are long gone.  Not only do they know how to spell words like "celebrate" and "college," they go to college.
Winter before last, my daughter found that old navy blue suit, tucked away, in its place of honor, next to my wedding dress. She borrowed it to debut at her first high school speech competition.
As I write, she is thousands of miles away, solving calculus problems. Paradoxically, she is coming of age at a time when girls can grow up to be astronauts, yet women are still struggling for birth control. 
It's absurd, of course, that a prescription so basic, so commonly used by so many American women, is the object of all these court battles. 
But if there's one thing I've learned in all the bumps and turns of my career in sex law, it's this: never underestimate the power of this particular opponent.
As decision day for this latest case draws near, … Oh let's not go there, yet.  That can wait for later chapters of One Mom's Career In Sex Law.  For now, let's pause and really celebrate what having good, safe, reliable birth control has meant in our lives.   
What has birth control meant for you and your family?
Pop Quiz
Of the Greatest Public Health Achievements of the 20th Century, which of these made the Top 10 list?
1.  Seat Belts
2.  Antibiotics
3.  Family Planning
4.  All of the above
[Stay tuned for the answer in May Justice be Served: One Mom's Career In Sex Law, Part 2]