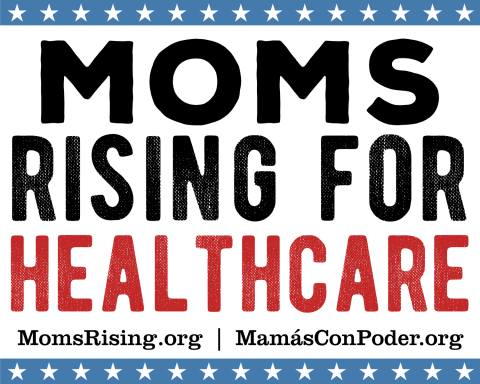 If her sister had access to health insurance, she may still be with us.
MomsRising collects stories from our members all across the U.S. about how health policies are impacting families. Here is a powerful story about the need to make sure everyone has access to quality, affordable health care from a MomsRising volunteer in Illinois.
----
"My sister developed cervical cancer in 2007. She went months without telling anyone or getting it checked out because she and her husband had no health insurance. By the time she sought treatment, when her husband realized what was going on, it was rather large and she required extensive radiation 5 days per week for 6 weeks.
In summer of 2008 a follow up PET scan showed there was still some cancer, a very small spot, so she had a hysterectomy. Blessedly, all of this was covered by a federally funded program for breast and cervical cancer. Even so, she was extremely worried because this program was only to cover cancer treatment. All of the radiation damaged her colon. In 2009 she was diagnosed with breast cancer and again underwent radiation plus chemo.
In 2013 she developed a fistula, which required a non-reversible colostomy in 2013. She became very weak several weeks later. She put off seeking treatment that summer because she was afraid it wasn't directly related to her cancer and wouldn't be covered. Later that summer she became septic and we lost her.
If she'd had regular health insurance, she'd have been getting preventative care. She also would've sought care sooner for her post colostomy issues. If there had been universal health care, I believe she'd still be with us. She was my best friend and I miss her constantly."
----
Does your family have a health care story? Personal experiences are powerful and can make a HUGE difference in helping elected leaders and others understand how health care policies impact families. Have you or a family member:
Had COVID-19 (coronavirus) and had to receive treatment?
Had a 'pre-existing condition' like asthma, diabetes, or high blood pressure (or even a c-section)?
Gotten health insurance coverage through your state's Marketplace or Medicaid program?
Had an illness or disability that requires expensive prescription drugs or frequent medical visits, treatments, or surgeries?
Experienced discriminatory behavior from a medical professional?
Received a surprise medical bill after receiving medical treatment?
You can share your family's health care story here: https://action.momsrising.org/survey/healthcarestories_2020/?source=blog