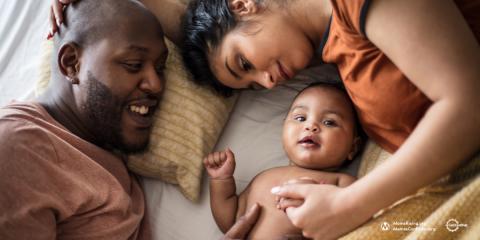 ICYMI: We are NEVER giving up
The past few weeks have been a pressure cooker of negotiations over the Infrastructure and Build Back Better Reconciliation bills. 
MomsRising members have poured their hearts and souls into getting these critical bills passed. We called, signed and texted. Marched, recorded stories and stepped up with gifts to fuel the fight. 
This is what democracy looks like. This is what MomsRising looks like. 
We will never give up until America has the Care Infrastructure it needs for all families to thrive.
In that spirit, here are a few posts that sum up the current situation. In case you missed it.
---
We are with @SpeakerPelosi! "There are some things that aren't in that I frankly haven't given up on. I still would like to see paid leave." We agree! We need to #BuildBackBetter with #PaidLeaveToo pic.twitter.com/mQ7HaHtlT6 — MomsRising (@MomsRising) November 1, 2021
"Voters want, and the country needs, real progress now." Read the statement