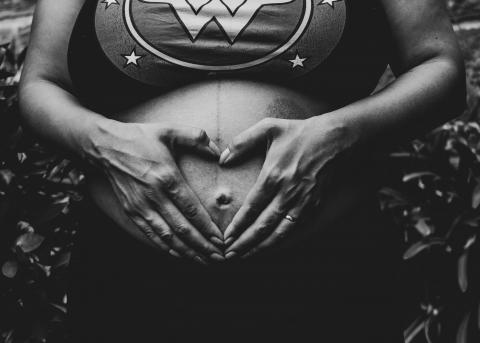 ICYMI: "Kick him out of the delivery room"
This week the MomsRising community shined the light for justice, mobilizing for young students and pregnant mothers. 
Scroll on to catch up, and keep rising! 
---
Did you know? This past week we celebrated: 
National Juvenile Justice Month
National Breast Cancer Awareness Month
Oct. 10 - World Mental Health Day
Oct. 11 - Indigenous Peoples' Day 
---
Every kid, regardless of race, class, gender, faith or status, deserves the chance to thrive. As October rolls in, join us as we engage in learning and action on all things juvenile justice.
Black girls are 7 times more likely to be suspended from school, and 4 times more likely to be arrested on school campus. The End PUSHOUT Act makes federal grants conditional on schools banning most suspensions and expulsions of children up to fifth grade.
"During my third pregnancy, when it was time for me to give birth to my youngest child, my new obstetrician was not interested in answering the questions I had or making me feel better or at ease, so I made the decision to kick him out of the delivery room." — MomsRising Senior Campaign Director Tina Sherman  
We know at least 60% of maternal deaths can be prevented & infant mortality reduced with investment in public policies & culturally competent care. Tell your member of Congress to support critical investments in maternal health in the #BuildBackBetter Act! https://t.co/sOS3HffHaX pic.twitter.com/YYIHTdysVJ

— MomsRising (@MomsRising) October 4, 2021