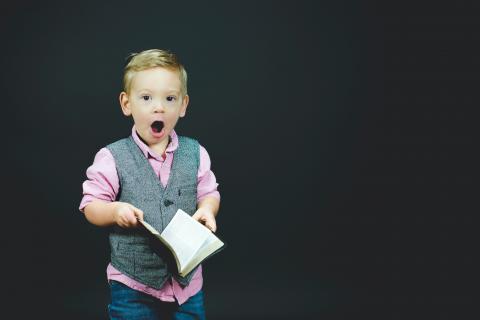 ICYMI: Back-to-School, Child Care Crisis Stories Needed; Plus a Quick Action for Black Breastfeeding Week
Got something to say about child care, or about sending your kids back-to-school amid COVID-19? Here's your chance! 
Check out these two opportunities, plus a few other picks that caught our eyes...and got your attention this week.  
Stay cool...and keep rising!
---
Black babies are dying at twice the rate of white babies. According to the CDC, increased breastfeeding among Black women could decrease infant mortality rates by as much as 50%. Sign our letter urging Congress to recognize Aug. 25-31 as Black Breastfeeding Week!
Members are sharing their child care experiences to convince Congress to #SolveChildCare. Got something to say about child care? Leave a comment on this post. "I had to quit working when we had our first child because my entire pay check (and some of my husband's paycheck) would have gone to daycare costs."  — @tdazzle
"Today's vote was the first step. Moms will be watching to ensure both the U.S. House and U.S. Senate also take the next steps by passing a budget that finally makes the care infrastructure investments that are long overdue. We must not squander this once-in-a-generation opportunity." Read More
"Just like we need to build bridges and roads to get to work, we need to build that Care Infrastructure so parents can work, so children can thrive, so care workers can earn living wages and our economy can grow." — MomsRising Executive Director Kristin Rowe-Finkbeiner (segment begins at the 39:19 minute mark)