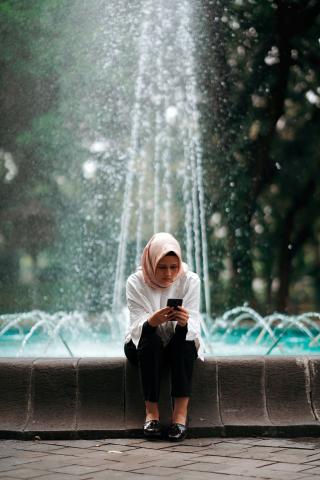 ICYMI: Are You Getting Credit? Plus Paid Leave Win, Fathers & Refugees and Action of the Week!
Love. Victory. Help. Action!
Catch up on this can't-miss content from the MomsRising community this past week.
Enjoy, and keep rising! 
On Sunday, June 20, Father's Day and Refugee Day, we honored fathers and father figures who are willing to cross deserts, mountains and seas to provide a safer present and a better future for their children. Art (above) by @amorysolecito_art.
On June 22, the City of Asheville became the 22nd community in the state of North Carolina to adopt paid leave for all of its city employees. We are so grateful for our partners and all of our members for helping to make this happen! 
The United States hasn't had a confirmed ATF director since 2015 -- six years! We just can't afford the leadership vacuum at ATF any longer. David Chipman is the leader we need at ATF. Add your name now! 
MomsRising celebrated Child Tax Credit Awareness Day, June 21, by helping families see if they qualify for these life-changing monthly payments -- $300 for every child under 6 and $250 for every child age 6-17. Go to https://moms.ly/3vLjuLM to see if YOU qualify!
Last week, Texas Gov. Abbott signed into law a dangerous bill that bans abortion at 6-weeks of pregnancy (most women do not know they're pregnant by this stage) with no exception for rape or incest. Similar attacks on abortion are happening in other states around the country. Soon, the Supreme Court will take up a case that presents a direct and devastating challenge to Roe v. Wade. This is not okay. Urgent action is needed.