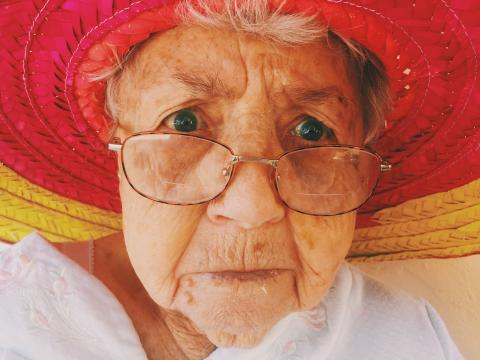 ICYMI: A Quiet Rage, Grandparent Heroes PLUS Native Women's Equal Pay Day
Care. Economy. NOW. 
From child care to paid family leave to fair wages, the MomsRising community continued the steady, urgent call for the policy changes that American moms and families need. Check out the content that caught our eye this week, and as always...
Keep Rising!
---
"I drive 2.5 hours each way to watch my grandkids because care is mega expensive and my daughter couldn't work if she had to pay childcare. This is nuts. I'm 70 and need my rest but I can't handle her having to scrape by for child care." Read the blog post
"The quiet rage, the exhaustion, the anger and the desperation of moms across the nation is being channeled to call for the action and change we need. Now it's up to Congress to listen." — MomsRising Executive Director Kristin Rowe-Finkbeiner 
In Texas and across the country, women's reproductive rights are under attack. That's why we're asking members of Congress to STOP these plans to roll back our right to reproductive health and freedom and PASS the Women's Health Protection Act. Sign now!
"Native woman is paid just 60 cents on average for every dollar paid to a white man. The wage gap is even more harmful for Native moms, who are paid just 50 cents for every dollar paid to white dads...No one should ever be shortchanged on her paycheck due to her gender or race." Read the statement. 
⚡️ The wage gap becomes a wealth & opportunity gap for our families and communities. ⚡️

Native moms are up against racism, sexism, settler colonialism, AND the maternal wage gap, making just 50¢ for every $1 paid to white dads. #NativeWomensEqualPayhttps://t.co/Mmhg4VI0Tp pic.twitter.com/OAjgeDH5Yn

— MomsRising (@MomsRising) September 8, 2021