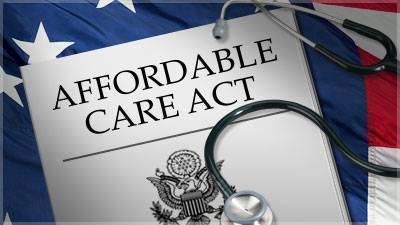 Human Needs Report: The 115th Congress Begins
The 115th Congress convened on Jan. 3 and hit the ground running. The Coalition on Human Needs just released our latest edition of the Human Needs Report, our regular newsletter on national policy issues affecting low-income and vulnerable populations, with a look at what Members of Congress have been working on in their first two weeks. Read on for articles on Congress's work to repeal the Affordable Care Act, confirmation hearings for President-elect Trump's Cabinet picks, and rules and regulations under threat from Congress and the new Administration.
Click here for a full PDF of the Human Needs Report.
House and Senate Pass FY17 Budget Resolution 
On Jan. 12 and 13, Congress passed a shell of an FY17 budget resolution whose only purpose is to lay the groundwork for repealing the Affordable Care Act. The resolution is a plan through which Congress sets certain spending/taxation rules for itself; it does not go to the President for his signature and does not become law. Two amendments focused on protecting Medicaid, Medicare and Social Security failed along near party-line votes. READ MORE »
Republicans Begin Process of Repealing Affordable Care Act
Congress took the first concrete steps towards repealing the Affordable Care Act last week, passing a budget resolution that lays the groundwork for eviscerating major portions of the landmark health care reform bill that has helped millions of Americans. It's widely expected that the reconciliation bill that follows would eliminate the billions of dollars provided to the states that have chosen to expand Medicaid eligibility, and repeal the subsidies that help lower-income individuals afford insurance through the exchanges. READ MORE »
Hearings Begin on President-elect Trump's Cabinet Picks
Human needs advocates have opposed several nominees to President-elect Trump's cabinet, including his picks to head the Departments of Health and Human Services, Housing and Urban Development, Labor, Justice and Education, as well as his pick for director of the Office of Management and Budget. READ MORE »
Rules and Regulations under Threat
A number of rules and regulations put into place in the last several months of the Obama Administration are being targeted by Republicans in Congress and the new Trump Administration for the potential chopping block. These include worker protections for overtime and earn paid sick days, consumer protections on prepaid debit cards, environmental protections and many more. READ MORE »
For the latest news, analysis and updates from the Coalition on Human Needs, subscribe to the blog, sign up to receive CHN emails, and follow CHN on Facebook and Twitter.