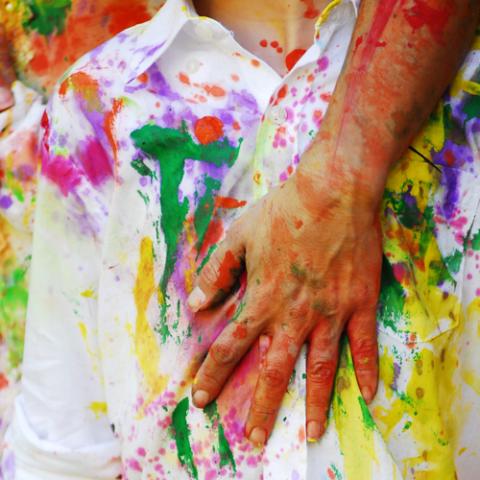 How to Speak to Our Children about the Outcome of the Election
Last night as the news outlets spoke of statistics and predictions, my social media feed and email flooded with the same theme and question from most parents.  They were all anticipating the conversation they would have with their children about the outcome of the election.  It is a difficult conversation to have primarily because most parents have not made sense of the information for themselves.  Here are tips on speaking to your children about the election:
On answering the question what do I tell my children?
We explain to them the process of voting and elections, in an age appropriate way. We remind them of our family values, beliefs and interests, and tell them that all families have different or similar values/interests. These values/interest help someone make a choice in their vote. We answer their questions as honestly as we can and hold them tight.  
To the question,"I told my child a person who makes bad choices won't win." 
This one has a broader, more complex lesson than most, for the children under 7.  To best guide and speak to our children about the outcome is to take a page from something amazing that one of the Dads said yesterday in our family groups.  We must learn to listen to one another even when we disagree. We must be curious as to what others are thinking and feeling, and the hardest time to do that is when we disagree.  
All of you can tell your children that you disagree with the outcome, but it's important to understand that for many in the country there is/was a different way to look at a solution to our country's challenges.  It's important to listen to all and to attempt to see things from someone else's point of view.  
You can also tell them that what you saw as a "bad decision," others did not.  
You can bring it back to your little ones' day-to-day when they disagree with you about what is bad/good for them (e.g. iPad use or brushing teeth).  
For the older children: Same as above, but the concept of our country and its democracy can be explained.  As another dad in our family group stated last night, we have an election process and there are other places in the world that do not.  He reminded everyone in our group that we cannot take that right for granted.  
Today, many are scared and devastated, but others are calm and elated.  Again, this is about two different points of views and wherever you land, it is what can be shared with your children.
On the question of, 
"If I don't feel safe, how do I tell them that they are safe?
For feeling safe: It does help to volunteer, advocate or help in those areas where each of you feel there needs to be change or improvement. Include your children.  
For those of you that feel this outcome is "wrong":  Breathe. Take today one hour at a time and know we and our children can learn from any experience.