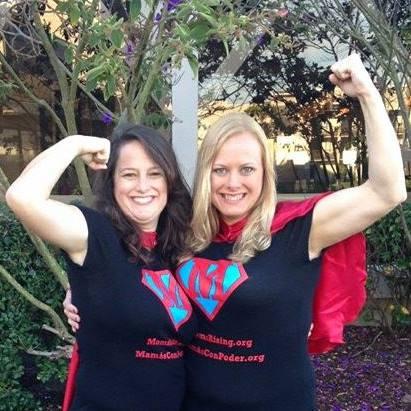 How to Be Awesome When Talking to Lawmakers!
You don't have to go to Washington, D.C. to make a big impact with your U.S. Senators and House members. They have offices in their states across the country and when members of Congress are on recess, many host town hall meetings at home so they can hear from constituents like you.
Lawmakers thrive on contact from the people who live in their districts to gauge what their constituents care about most. The voices of parents are especially powerful. Showing up in-person to a town hall—or swinging by their district office—to share your thoughts and feelings about issues that impact your family (or families you care about) can make a big impact!
Here are some quick tips for attending a town hall or visiting your members of Congress' office.
Do:
Bring your kids! Remember, lawmakers are representing them, too.

Think ahead of time about your personal connection to the issue you are going to talk about and what the message is you'd like to convey. Share your personal story and then ask for their support.

Bring materials (when possible) to supplement your message. Things like data sheets, news stories, or op-eds are helpful for staffers to pass along to your member of Congress.

Address your lawmaker by their proper title if you get the chance to speak with them directly (Representative, Senator)

Say thank you and be gracious.

Follow-up with their office to continue the conversation and offer yourself as a resource on the issues you care about most.

Send new reports or data as it comes out. This can be a great way to keep your issues on their mind beyond the few moments you have with them at the town hall.
Don't:
Feel intimidated! Remember, lawmakers work for all of us, so it's important for them to hear about the issues we care about most.

Think you have to be an expert on the issue. Your personal experiences are what matter most and you don't need to be able to talk about technical policy specifics to make your views known.

Get off topic or ramble for too long. Stay focused on what you care about most as time will be limited and you want to be sure to get your message across.
Speak disrespectfully to your member of Congress or their staff. We know that strong emotions accompany many issue areas—being passionate is great, being rude is not.
Your voice is needed, and is powerful. We hope you can visit with your members of Congress soon! You can show your MomsRising pride by printing some signs here: http://www.momsrising.org/blog/attending-a-womensmarch-download-free-signs-to-show-what-youre-rising-for
If you'd like to blog about your experience going to a town hall, email info@momsrising.org.