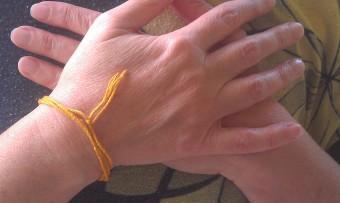 How do you abandon yourself?
Recently while facilitating a women's retreat at Esalen, I shared my definition of self-care with the group: the art of attuning and responding to your needs and desires moment to moment. And then I asked the circle, "Do you feel safe with yourself?"
The room grew silent … only one person raised her hand, nodding her head tentatively.
Most of the women said that almost every day in big and small ways–whether it's eating when they're not hungry, packing their schedules too full with activities or staying in a relationship that ended years ago–they abandon themselves. They squelch that still small voice–their Wise Self–who truly knows what's in their best interest. Or they turn their back on her completely.
How do you abandon yourself?
I remember constantly negating my needs in my 20's and 30s–especially when it came to romantic and platonic relationships. Trying to find–and hold onto–myself in the midst of complex human dynamics often felt squishy and nebulous. I threw myself "under the bus" more times than I'd like to remember. Recently my 14 year-old son and I talked about friendships (remember the "minefield" of friendship terrain in middle school?). He has off-the-charts emotional intelligenceso I largely leave him on his own to figure this out. but I often remind him the most important thing is to be "true to you." To not sacrifice who you are, for others. To choose friends who nourish your heart and spirit and let you show up warts and all.
One of the most powerful gifts I've received from my 17 year self-care practice (read more) is astrong and unwavering allegiance to self. I have learned the hard way–like most–that you'll never win trying to please others. But you always win, if you stay in integrity with yourself–even though sometimes this means leaving a trail of disgruntled people in your wake.
Once I attended a workshop with Jack Kornfield a meditation teacher and author of After the Ecstasy, the Laundry (and many other titles). At the end of our session, he gave us each a gold thread and invited us to make three promises to ourselves–tying three knots in the thin cord to symbolize these touchstones. We were invited to wear the thread around our ankle, neck, wrist, etc. for as long as we liked to remind us of our commitment to our self.
My three promises were: to let go (I never stop working on this), to do less (a key way to lower stress) and to show my love more.
I wore my golden thread until it became so thin it eventually fell off my wrist one day in yoga. But even after this physical reminder was gone, the visceral feeling of what's it like to "have your own back" and know that no matter what you won't abandon yourself–still remains.