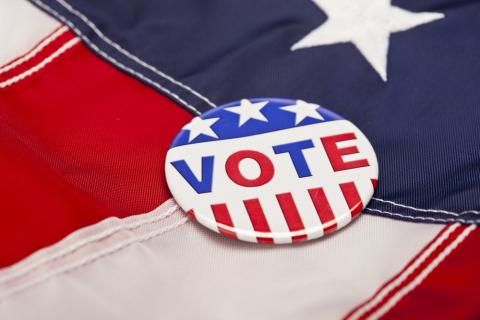 How Core Economic Security Policies Won While Candidates Lost
Despite what's making the headlines, the outcome of Congressional races are not the whole story coming out of election night. There was more to this election than meets the eye, or than is being covered in traditional media.
Core economic security policies won in cities and states across the nation, while Congressional candidates lost.
In fact, historic wins swept the nation as voters backed paid sick day legislation, increased access to affordable childcare, and minimum wage increases for low wage workers. In Massachusetts, and in cities in New Jersey and California, voters backed ballot initiatives guaranteeing paid sick days to nearly 1 million workers. In Seattle, voters approved increased access to affordable childcare. In Arkansas, Alaska, Illinois, South Dakota, and three cities in California, voters approved ballot measures that raised the minimum wage for an estimated 1.7 million workers, the majority of whom are women and mothers.
In short, last night, in both red states and blue states, voters overwhelmingly backed economic security policies that boost women, children and families, as well as our economy. In Seattle, a historic affordable childcare policy passed. In Massachusetts and cities across the country, voters supported guaranteeing paid sick days to nearly 1 million workers; and multiple states passed increases to the minimum wage for an estimated 1.7 million low wage workers, most of whom are women and mothers.
Volunteers from many organizations including MomsRising, which has over a million members, including members in every state in the nation, made calls, sent letters, shared their stories, and made their voices heard on these important policies.
There is an important lesson to be learned from the election results last night: Plain and simple, voters care about economic security for their families, their communities, and our nation. Women, moms, and their families will continue to advocate for these issues until every worker is guaranteed paid sick days, affordable childcare, and are paid a fair, livable wage. All of these policies have been shown to boost families, businesses, and our economy alike. They are win-wins with constituents and with the bottom line.
Our elected officials would be wise to realize that family economic security policies like affordable childcare, fair wages, and paid sick days are not red or blue issues, they are family issues that are critical to voters and to our economic prosperity as a nation.
Also published at the Huffington Post Politics blog.