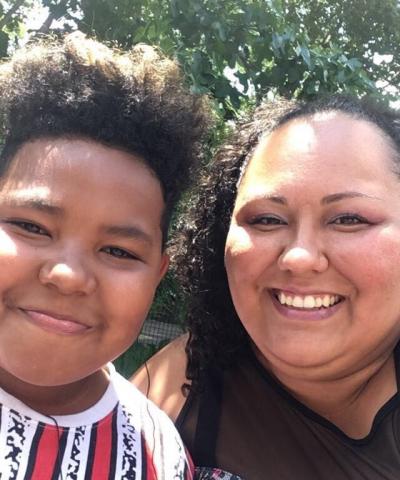 How #CHIPworks for 10-yr-old Julián
My son was 2 years old when I first learned he has asthma. I was terrified as his face turned blue and he had trouble breathing. He was immediately treated at the ER and we had to stay there overnight to get him back up to normal. Although it was a scary situation, I was extremely grateful he was able to breathe again and that I had Medicaid to help me afford his care. As my income changed and he transitioned into CHIP, it still meant that I was able to afford copays to see his doctor for asthma check-ups and the medications needed to manage his condition.
Julián is now 10 years old and still lives with asthma and anything can trigger it, from being around a cat to playing in sports. It brings me some peace of mind that I can afford his inhalers so he is always covered if needed in any situation. CHIP makes that possible for us. It also means that he is able to participate in weekly occupational therapy sessions, which can add up to 4-5 visits a month. With small copays, he receives the treatment he needs without me worrying about how I will be able to pay for it.
Families should not have to sacrifice their children's health to pay the bills, put groceries on the table or any other essential cost of living. CHIP is a great way at making sure they never have to. It helps out families who are living in the margins between making too much to afford full Medicaid and yet not enough to afford insurance premiums. As a single mother, I am very grateful that CHIP exists for families like mine. It is our children's lives that are on the line if we cannot ensure that CHIP will continue to support those who need it.