Radio!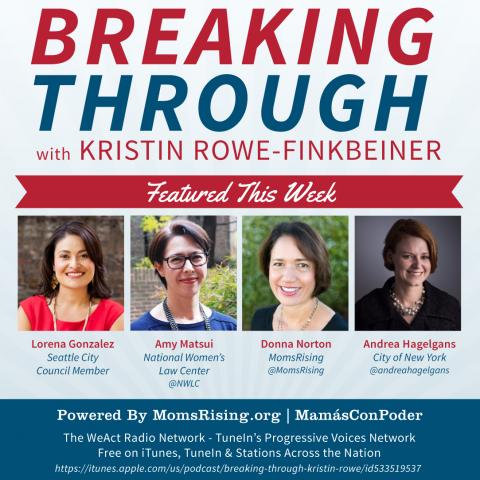 Hope At Home - City & State Policies Moving Forward!
On the radio show this week we cover policies that are moving forward at the local level and how you can have an impact & talk tactics for holding the line at the federal level. 
We discuss Seattle's recent paid family leave proposal; Trump's terrible tax proposal that hurts our economy & only a billionaire could love; how to hold the line on healthcare; and good news on childcare policy and Pre-K for all in New York City.
Special guests include: 
Seattle City Council Member Lorena Gonzalez, @SeattleCouncil;  
Amy Matsui, National Women's Law Center, @NWLC;
Donna Norton, MomsRising, @MomsRising;  
Andrea Hagelgans, City of New York, @andreahagelgans.
HOW TO LISTEN:
Tweet your thoughts with hashtag #risers!
We'd love to hear from you! Please send guest suggestions and feedback to SarahHoward@MomsRising.org