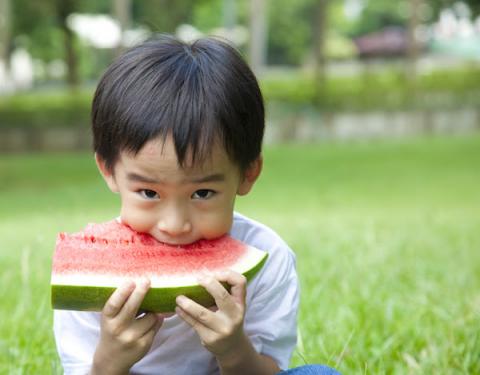 Help us put an end to childhood hunger!
Summer is coming and that marks the end of the school year for our kiddos. Summer should be a time to relax, play in the sunshine, and enjoy time with friends and family. But sadly for millions of children, summertime marks the beginning of a three-month episode of hunger.
But together, with the help of the U.S. Congress, we can put an end to that!
***SIGN our letter to your members of Congress and tell them to strengthen Summer Nutrition Programs and other child nutrition programs! 
Here are the facts about hunger in the summer and Summer Nutrition Programs:
Only 1 in 7 children who ate a free or reduced-price school lunch during the 2016-2017 school year were reached by the Summer Nutrition Programs in July 2017. [1] The "summer nutrition gap" is a real and serious issue!
43% of low-income families say it's harder to make ends meet during the summer. [2]
Summer Nutrition Programs provide free meals and snacks to children 18 and under at sites in low-income communities or that serve primarily low-income children. Most summer meal sites provide educational, enrichment, or recreational activities that keep kids learning, active, and safe when school is not in session.
States are trying out cool and innovative ways to reach kids in the summer months including in Alabama where they are converting school buses into meal sites and calling them "SuperFood Express" buses; in California where they have mobilized its public library system to serve as meal hubs; in Kansas where they have Lunch Across Kansas Month in July and hold events at comic book stores, pools, and libraries; and in multiple states where they are piloting programs to add additional SNAP dollars to families' EBT cards during the summer months. [3,4]
What we know is the summer nutrition gap is a real thing and millions of families are struggling to feed their children during the summer months. We want to make the Summer Nutrition Programs as successful as the school lunch program—in order to do that we need to get the word out that these programs exist, expand the number of programs available, get creative on how to reach families during the summer months, and remove barriers to access. But we are in luck! Congress will be reauthorizing the Child Nutrition Act in the coming months. This is the piece of legislation that sets funding and policy for not only the Summer Nutrition Programs, but also free and reduced-price school lunch and breakfast, food served in low-income childcare settings, WIC, and after school snacks.
The Child Nutrition Act is a MAJOR piece of legislation that has an impact on most of our children's lives, has the ability to make the foods our kids eat healthier, and put a serious dent in child hunger statistics.
***It's time to use our outside voices and speak up for the nutrition of our kids! SIGN our letter now to the U.S. Congress on the Child Nutrition Act!
In the coming weeks key members of Congress will start drafting legislation for the Child Nutrition Act reauthorization, and we want to make sure the priorities of moms, dads, kids, and concerned people are included.
→ So make sure to sign our letter, and then forward this email to 5 friends and have them sign it as well!
Together we are a powerful voice! Together we can stand up for our kids and put an end to hunger!
P.S. We are putting together a storybook to deliver to members of Congress on how awesome child nutrition programs are. Do you have an experience with school lunches/breakfast, WIC, afterschool snacks, or summer feeding programs? Go here and share your thoughts with us (you can remain anonymous).
P.P.S Want to hear about some of the cool, creative, and innovative ways our partners at No Kid Hungry are getting meals to kids during the summer months? Check out this article.