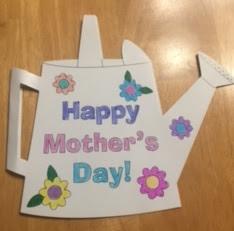 Help us prepare for Mother's Day?
Can you believe it's already mid-May, and Mother's Day is this Sunday, May 14, only a few short days away? This Mother's Day, MomsRising is giving thanks for this community, and honoring the work that moms and caregivers do every single day.
Will you share a story about being a mom, or in honor or memory of a mom today?
Mother's Day is a complex day that can evoke a range of emotions. While it is a time to honor and celebrate mothers, it can also be a difficult day for those who have lost their mothers or have complicated relationships with them. We understand that everyone's experience is unique, and we welcome and honor ALL your stories and feelings.
Whether you're a mom, have a mom, or simply want to honor someone who has made a difference in your life or the life of someone you love, click to share your story with us.
At MomsRising, we know that every mom has a story to tell. Your experiences and struggles are unique, but they're also part of a larger narrative about what it means to be a mom in America today. By sharing your story with us, you can help us build a more inclusive, supportive, and equitable society for all families.
We read every single story that you submit. As we approach Mother's Day, we'll be highlighting some of your stories on our social media platforms, through our e-mail outreaches, and on our blog. Your reflections and stories will help inspire even more people to come off the sidelines, will build our movement, increase our impact, and highlight the diversity and power of our members as we move forward. Your stories are SO powerful. It's really YOU that guides this movement to build a nation where ALL moms, dads, caregivers, children and families can thrive.
Here are a few story prompts to think about and to help you get inspired!
Tell us about a mom that has inspired you to FIGHT for moms, families, and our world?
How has a mom you love (or yourself!) changed the world for the better?
What does being a mother mean to you?
What are some of the challenges you face in being a mom?
We'd love for you to be a part of this initiative.
Here's the link to click, and PLEASE share it with others who may have a story to tell: