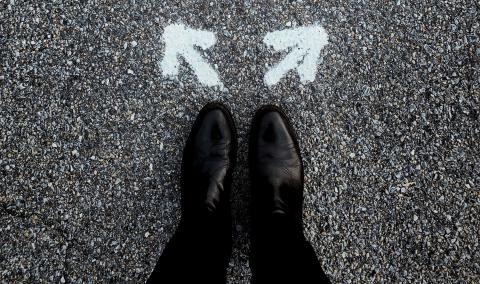 Heat or medical care? For families living paycheck to paycheck, that choice is far too common. The irony of Medicaid is that a government program that provides critical assistance to these families can make these choices even harder. How?
If mom or dad picks up a few extra shifts at work to help pay the bills, it can cost their family its Medicaid coverage.
You read that right. 
Millions of people enroll in Medicaid every year, but roughly one million are removed because of complex enrollment rules or administrative mix-ups. These interruptions are caused by minor fluctuations in income, moving to a new locale, or failing to respond to mail. After losing eligibility, they must then reapply.
Congress put a temporary stop to "Medicaid churn" in March 2020 when it provided extra funding to state Medicaid programs during the pandemic and ended Medicaid disenrollments for the duration of the COVID-19 public health emergency. President Joe Biden has continued that support by extending the public health emergency declaration three times.
But more needs to be done. The need for continuous coverage for all people covered by Medicaid will not end when the government declares the pandemic over. That is why passages of the Build Back Better Act, which passed the House in November and is now before the Senate, is essential for the stability of America's most vulnerable families.
Risers can easily urge their Senators to vote YES by texting YesBBB to 747464.
The legislation would establish 12-month continuous eligibility for children covered by Medicaid and the Children's Health Insurance Program. It would also mandate 12 months of coverage for postpartum mothers. The bill would streamline burdensome bureaucratic hurdles for enrollees, aligning Medicaid enrollment with Medicare, Marketplace, and commercial insurance. This would allow families with low incomes and new and expecting mothers, to count on Medicaid and CHIP as stable and needed sources of health coverage. 
Research commissioned by ACAP shows that eliminating Medicaid churn would lead to 585,000 more children getting at least one routine checkup, and 174,000 children getting the specialty care they need each year. This will make a real difference in the lives of thousands and thousands of kids—and the parents who will no longer have to make difficult choices to ensure access to coverage for their children.
Just ask Jon L., a husband and father of three kids ages 2, 12, and 13, who works as a security guard in Dallas. His family has had Medicaid coverage on and off over the years, and once lost it after he worked overtime for a few weeks. During this uninsured period, his son—a baby at the time—got an earache that caused him to spike a fever. That trip to the ER (because he had no place else to go without coverage) left him with a $1,600 bill he could not pay along with other out-of-pocket costs. 
The family became eligible for Medicaid again in May 2020 when his wife lost her job because of the pandemic. But Jon no longer works overtime, despite needing the extra money, because he is afraid to lose Medicaid.  Millions of other parents find themselves faced with the same impossible choices every year. 
In Jon's words,
"For those three months that we didn't have [Medicaid], we weren't able to go to the doctor, or we would have to go to the emergency room … that was very frustrating and hard, because I mean we're already struggling as it is, and you take my Medicaid away, now I've got to pay out of my pocket for a doctor and then the medicine too, we had to pay for that, and that's not cheap."
Health insurance coverage is one of Jon's top priorities for his children. Insurance coverage and health care are priorities for every parent who wants their children to be healthy and to receive all their regular check-ups and dental visits. 
Tell your senators to pass the Build Back Better Act and send it to President Biden for his signature. Families like Jon's need your help. Text YesBBB to 747464 to call your senator now!