Healthy School Fundraisers: A Win for Schools and Students
As more districts experience budget cuts, schools become desperate to find quick and easy methods to raise money for classroom materials and technology. As a parent of three children, I find most fundraising to be tedious and useless. I'd rather perform singing telegrams than try to peddle popcorn bins, cookie dough and candles to family members.
Many of the easy fix-fundraisers, such as dinner nights at popular fast food chains, often promote unhealthy lifestyle choices. Parents feel pressured to participate in unprofitable, unhealthy school restaurant nights. Thankfully, schools have begun to think outside the kids' meal boxes by offering families a breath of fresh air in terms of raising money.
For decades, big corporations have utilized schools as their profit playgrounds. Under the guise of fundraising, they have pushed soft drinks and high fat foods with little return to the school. While schools earn pennies for products in vending machine, the soft drink companies have gained lifetime consumers.
Thankfully, for the sake of our children's health, healthy school fundraisers are becoming more commonplace.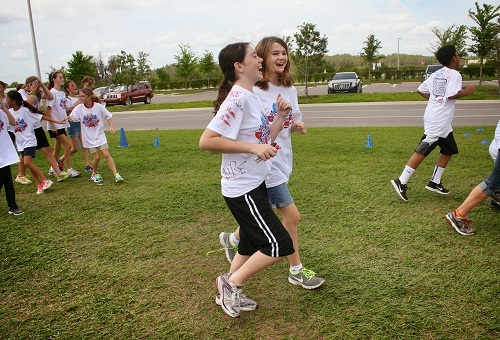 As a parent volunteer, I had opportunity to witness a Boosterthon fundraiser at my daughters' school firsthand. Students from kindergarten to middle school were excited to participate and parents and their extended families happily contributed money towards a fundraiser that promotes an overall positive experience on so many levels. Fundraisers like these allow for larger profits while promoting a healthy, active lifestyle.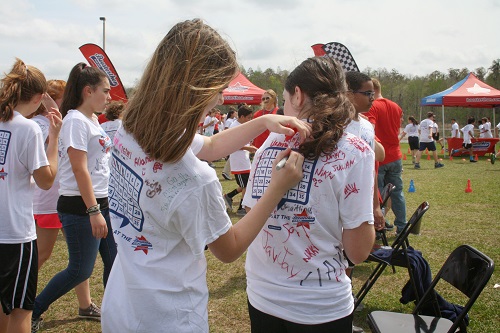 As for my daughters and their friends, they enjoyed the fundraiser immensely. Smiling and laughing with each completed lap, the students seemed blissfully oblivious to the important life lessons taking place through all the active team building and character development activities. But, the parents knew and we were thankful.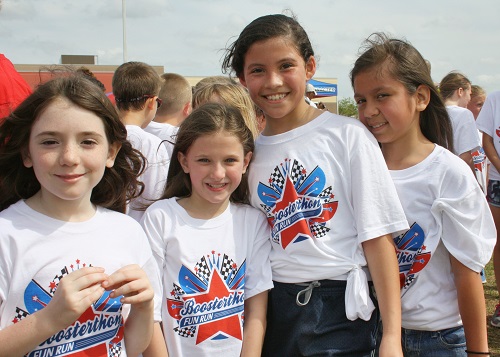 Do schools in your area host healthy fundraisers? Share your story in a comment!