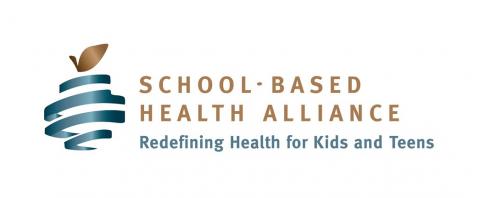 Healthy Kids Make Better Learners
The School-Based Health Alliance serves as the national voice for school-based health centers (SBHCs), and our mission is to improve the health status of children and youth by advancing and advocating for school-based health care.
While our mission is focused on access to health care in school, our vision is that all children and adolescents are healthy and achieving at their fullest potential. One of the best ways to fulfill this vision is to ensure all children have health insurance. That's why we are joining with the Connecting Kids to Coverage Campaign and Moms Rising during this Blog Carnival. It is vital for families to know that they can enroll in Medicaid and CHIP year-round. Increased insurance enrollment improves the sustainability of the health system for vulnerable children and teens, and strengthens the ability of health care providers—including SBHCs—to serve their communities.
SBHCs provide primary care, behavioral health, preventive and oral health services, and more to kids and teens where they are: in school. But even children with access to an SBHC can receive quicker care and more services if they have insurance. SBHCs often refer students for specialist services, and this process is easier and faster when students are insured. Insurance also increases a child's access to medications, such as insulin for diabetes or inhalers for asthma.
Insurance enrollment is even more important for students who do not have access to an SBHC. Medicaid and CHIP can help these children get regular check-ups, shots, doctor and dentist visits, hospital care, mental health services, prescriptions, and more.
In addition, year-round access to Medicaid and CHIP enrollment can be an opportunity to insure the entire family. When parents are insured, they can be more productive at work, helping to make their families more financially secure.
Medicaid and CHIP enrollment is open year-round, but there is no reason to wait. Many SBHCs can help enroll students in coverage, so if you have access to an SBHC at your school I encourage you to ask for their assistance in getting covered. To learn more about Medicaid and CHIP and how to enroll, visit your state's Medicaid agency or HealthCare.gov. Or call 1-877-KIDS-NOW (1-877-543-7669).