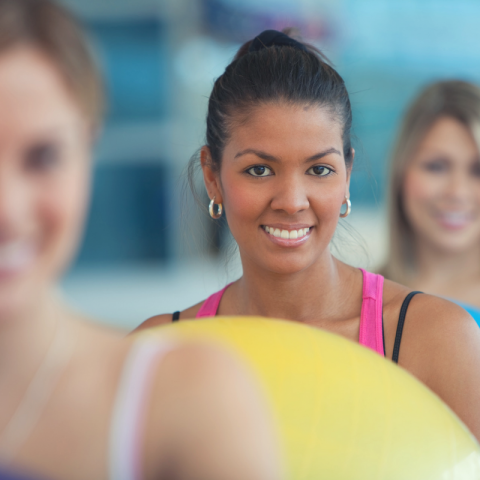 Have Questions About Women's Health and Open Enrollment? We Have Answers!
Recently, MomsRising hosted a #WellnessWed TweetChat with the National Partnership for Women and Families and Young Invincibles. The topic of the chat was women's health and open enrollment. If you were not able to join the chat, you're in luck! We have provided a recap of the questions and answers below.
How and when can I get insurance through the health care marketplace?  
You must sign up by December 15th, 2017* in order to have coverage for 2018. Visit healthcare.gov today to sign up. Time is running out!
If the thought of picking insurance on your own is overwhelming, there are health insurance navigators all over the country waiting to provide free help to anyone who asks for it! Find a navigator near you by using the Young Invincibles's Get Covered Connector or Out2Enroll's Navigator Search Engine.  
Or, if you're more of a phone person, you can get expert help by dialing 1-800-318-2596.
*A few states that have their own marketplace have extended the enrollment deadline for their state. View this list to see the enrollment deadline for each state. However, the early bird catches the worm(!), so it's best to purchase your 2018 insurance sooner than later.
Why is it important for women and their families to get covered?
Health insurance gives women and their families peace of mind, knowing they will not face financial ruin if they become sick or injured. Strong and healthy women mean stronger families and a stronger nation. We all benefit when everyone has access to comprehensive, affordable health care. Health care coverage will also help women and their families to receive free preventative care, which can help detect illnesses like breast cancer and cervical cancer early on.
What preventative health services are covered for women through the ACA?
The ACA covers a number of preventative health services for women such as STI screenings, annual well-woman exams, and gestational diabetes screenings (for pregnant women). You can read a comprehensive list of women-specific preventative services that are covered HERE and a comprehensive list of preventative services that are covered for all individuals HERE.  
Why are annual well-woman exams important?
Well-woman visits are part of basic, comprehensive health care. Regular screenings are vital to prevention and/or early detection of health risks, like cervical cancer.  
How do health care marketplace plans help pregnant women?
All marketplace plans MUST cover pregnancy, maternity, and newborn care.
Is birth control still covered by the ACA? How did Trump's executive order change coverage of birth control?
Qualified health plans sold through the marketplace must still cover birth control at NO cost to you.
How does insurance support breastfeeding moms?
The ACA covers breastfeeding comprehensive support and counseling and breastfeeding supplies at no cost.
What are the benefits of breast and cervical cancer screenings?
You can detect cancer early on and get the treatment you need. Early detection can make the difference between life and death.
What are some preventative services that are important for young women?
Well-woman visits, STI screenings, pap smears, and access to birth control are all services that help keep young women healthy. Receiving the HPV vaccine can also help save women's lives.
How do health care marketplace plans help women struggling with mental health issues?
All marketplace plans must cover services for mental health and substance use disorders as an essential health benefit.
Can someone still get covered after the open enrollment period ends on December 15th?
Aside from the states mentioned earlier, one can only get covered after open enrollment if a certain event occurs which triggers a special enrollment period for individuals undergoing the specific event. You can find a list of events that qualify for a special enrollment period HERE.