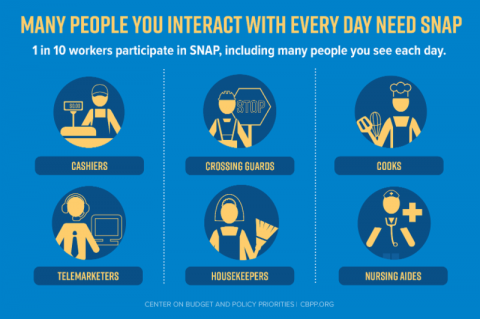 Harmful House Farm Bill defeated, but the fight is not over!
Last week the U.S. House of Representatives rejected the 2018 Farm Bill (H.R. 2) by a vote of 198-213. This is a huge win in the fight against hunger. Thank you to everyone that advocated and mobilized against this bad bill! 
Anti-hunger advocates across the country remain concerned. The fight is not over! The cuts to the Supplemental Nutrition Assistance Program (SNAP) included in the highly partisan version of the Farm Bill would have increased hunger in America.  In California, SNAP helps over 4 million people including 2 million children, access much needed nutrition and put food on the table.
For years, protecting and strengthening this crucial program has been a bipartisan goal. However, this version of the Farm Bill abandons that tradition by taking away food assistance from many low-income women, including mothers with children older than six.
In my work at the Food Bank of Contra Costa and Solano, I see firsthand the struggles families, seniors, and veterans in our community face trying to put food on the table. Our work to reduce hunger relies upon strong federal nutrition programs to do so. For every meal provided by our Food Bank, SNAP provides 12. The bill's SNAP cuts would devastate Americans facing hunger and leave our Food Bank unable to fill the gap. 
As the bill process continues in the House and Senate, join us in encouraging leaders in both chambers to approach this legislation from the bipartisan mindset that strengthening key nutrition programs is the best way to put individuals on a pathway to a better life. We need a Farm Bill that recognizes food as a human right and offers a helping hand to families and individuals on their path out of poverty.
House leadership could schedule a vote again on H.R. 2 mid to late June. Members of Congress must work together on a bipartisan basis before reconsideration of the Farm Bill.  Call your Representative by dialing 1-888-398-8702 and tell them to protect SNAP.