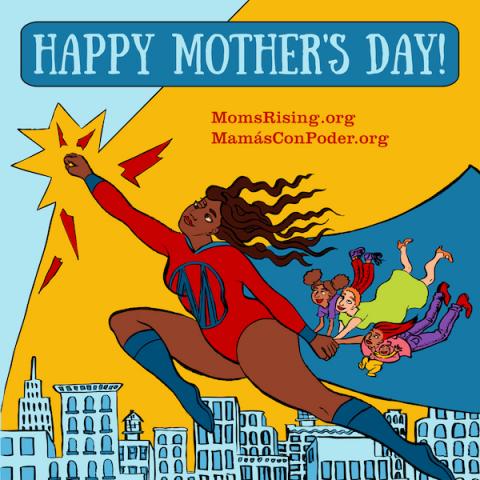 Today, we celebrate the power of caring, inspiring, and lifting one another!
*Speaking of which: Want to see something inspiring that will also make you smile? We've made a video of our weekend march on Trump Tower. We think you'll want to see it & maybe even share the smiles, inspiration, and lift with the moms in your life in honor of Mother's Day!
On this special day we hope you take a moment to re-fuel, get re-inspired, and breath in the power that moms hold in their hands in our nation 365 days of the year. There are 89 million moms in our nation. We are a POWERFUL force & in the months moving forward, our nation needs us more than ever. Why? Moms know: The diversity of our nation — and people caring about each other — is what's made our nation strong, innovative, and prosperous; not the opposite as some extremists in Congress and the White House are saying. We know: It's time to raise the torch for liberty, justice and freedom; not blow it out. We've come a long way as a nation together, and we're not turning our backs on each other, or on the American dream, now.
Moms aren't just raising children, we're raising liberty and justice for everyone.  Hope you have a GREAT day — and also enjoy the video via this link and also the card from us to you below:
Thank you so much for being a part of MomsRising. We appreciate you.
P.S. Thank you to Leela Corman, award-winning cartoonist, illustrator, and MomsRising member, for the gorgeous original art in this post.