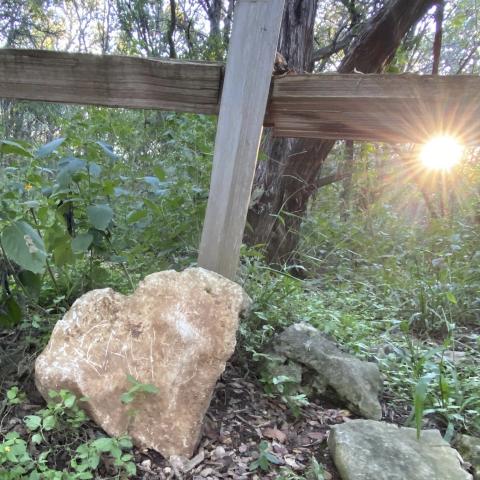 *Trigger Warning:  This post contains content around suicide and gun violence that may be triggering for someone with this trauma.
At 1:30am I woke up to the sound of my phone ringing in the other room.  When I got to it, my sister-in-law was on the other side.  She explained very calmly that my brother was dead.  He had shot himself earlier that night.  
This was the third suicide in five years in my family.  Still, my mind couldn't believe it.  I woke up my partner in the hopes he would make it not real.  But it was.  A few hours later we were in the car on our way to be with my brother's two young boys he left behind.  I spent the next year driving between states to coparent them.  
Recently I read the statistic that over 70 percent of gun suicides are white men.  Gun violence affects people of different races differently, but the outcome is the same – more deaths.   This is the story of my family's suicides and how the gun culture in the US continues to kill us.  
My family is from the south and is made up of both Republicans and Democrats.  Regardless of politics, most own guns.  They believe, as the American narrative goes, we have the right to protect ourselves, and the best way to do this is by owning guns.  Lots of guns.  
When my brother's first son was born, he and his wife decided they should buy themselves gifts.  She bought a pair of khaki pants that fit and he bought an AR-15.  Americans were buying guns in massive amounts at the time for fear their guns would be taken from them.  There is a picture of my brother smiling ear to ear holding his brand-new baby son in one arm and his AR-15 in the other.  
Little did he know, a gun would be the very thing that would take him away from his children.
My mom died by suicide a few years earlier.  Her suicide was premeditated and she had attempted before.  She had time between attempts to seek help, and she didn't.  In the end, she died by asphyxiation in a car.  
I am not naïve to the fact that there are other ways than guns people use for suicide.  I am aware that by owning a gun, one has the option to make a very quick and permanent decision.
My brother struggled with alcoholism and mental health issues.  Neither of which kept him from amassing the number of guns he had. The night of his death he was in a place beyond his usual impairment.  In this state, he made the quick and final decision to pull a trigger.  
My cousin shot himself as well two years earlier.  There were factors at play in the deaths of my family members that needed attention. Suicide is a complicated issue.  What is not complicated are the facts around guns and death.  They are made to kill.  They do very little to protect.  
Americans are so fiercely loyal to their gun beliefs.  This level of fervor causes deep divides between our fellow citizens and family members.  It has mine.  My sister-in-law hasn't allowed me to see my young nephews for two years because I've spoken out on my political views around their father's death and guns.  
The story of my family is not unique to America's culture of gun violence.  Unfortunately, this trauma is shared by far too many families in the US.  
I'm asking each of us to do our part to end gun violence that has become an epidemic in our country and is so unnecessary.   Although we have a long way to go, stopping gun violence begins in our homes and in our communities.  It spreads by sharing our stories with one another and with our elected officials.  
Keep walking.