Take Action!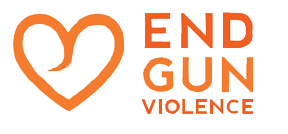 Gun violence awareness is our daily reality
June 2, today, is the first National Gun Violence Awareness Day, and MomsRising is joining the gun safety community by #WearingOrange to help spread the word. Why orange? Because it's the color of safety — it's the color that hunters wear so other hunters don't accidentally shoot them and that crossing guards wear to help kids get to school safely.
We're #WearingOrange because, from accidental child shootings, to teen suicides and school lock downs, and from assaults and murders to mass shootings, Americans are constantly hearing about gun violence, or the risk of gun violence. And we are aware of the risk of gun violence for our families and communities, NOT JUST TODAY BUT EVERY DAY.
In the first five months of 2015 alone, the United States has experienced more than 26 school shootings; a motorcycle gang shootout in Waco, Texas, that left nine dead and many more injured; the gunning down of Walter Scott in South Carolina; and the shooting deaths of three Muslim students in North Carolina, to name just a very, very few of the gun tragedies that have grabbed headlines.
And these big media stories are just the tip of a huge iceberg that reaches deep down into our communities and families to include the tens of thousands of gun-related tragedies hidden away in local newspapers, community crime blotters, or are never reported on at all.
In America, one in five people personally know victims of gun violence, and more than 40% worry about becoming victims of gun violence. In America, every day feels like gun violence awareness day.
Why is a constant awareness of gun violence our daily reality? Why must the threat of gun violence be a nonstop, ongoing worry for American families and communities?  It's time for Congress to do something about it!
Please join us in telling Congress to make the reduction of gun violence a top priority, starting with advancing background checks for gun purchases:
**Background checks are an important first step. Join MomsRising.org as we also promote wholesale reform that addresses all kinds of gun violence, including police shootings.