Green and healthy back to school resources for busy parents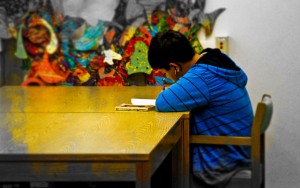 Are your kids back in school? Mine are, and boy, are they tired! So am I. Facing all the lunch packing, forms, homework, and running around, well, it has me dreaming of next summer!
I've found some great resources to help with this transition.  Here you'll find eco-friendly, safe and healthy lunch information, how to find safer lunch gear, resources for helping your child's school or daycare become more non-toxic and green, and more. We had a very informative and fun #EcoTipTue tweet chat this Tuesday with even more tips that I will post about soon.
What about you?  What are your favorite back to school traditions? Or are you just too swamped to even get kids wrangled into clean clothes, pack the lunch, and get them there on time? If you have any time at all, here's some great back to school reading: