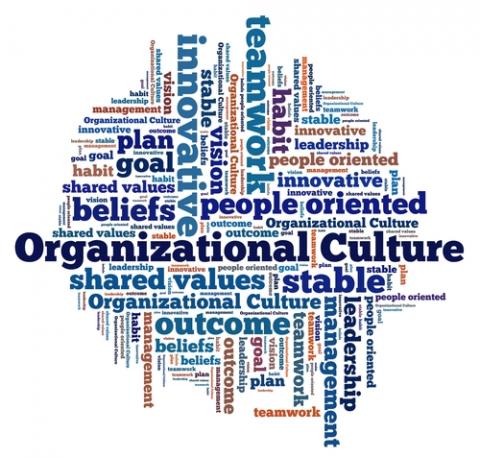 Great Work Cultures Big Tent Initiative -- Moving from Command and Control to Respect and Empower
Turns out that pretty much all the good work culture practices that are good for moms are good for everybody.  And movements are more powerful when they inspire everybody!

We are raising a big tent that welcomes a glorious diversity of respectful work culture practices and leaders. The mission of the big tent is to move beyond Command and Control to Respect and Empower. Working together, we are creating a new norm for workplace cultures that optimize worker effectiveness and human happiness. There are key projects that simply won't happen without the dynamic engagement of individuals and organizations that are leaders in creating respectful empowered work cultures. Our website is up as of March:http://www.greatworkcultures.org/ and we are putting up more content all the time. 

All great work cultures we've seen are deeply respectful of workers, and, in doing this, unleash those workers' potential and empower them to do excellent work. There are brilliant leaders telling their personal stories and promoting a variety of excellent workplace practices. There are inspirational speakers, thinkers, teachers and consultants that speak to the power of teams, trust, results based management and more...but deep broad change is remarkably hard to achieve and even when change succeeds it requires ongoing maintenance. 
The forces of organizational gravity draw groups toward less evolved, more primal interactions, rooted in dominance and fear. Creating and maintaining optimal work culture is an ongoing practice that requires leadership at the top and throughout an organization.
Catalyzing a new workplace norm with respect and dignity at its core, that makes old fashioned command and control management obsolete, is both a daunting and inspiring goal. Most work cultures fail to adopt respect based management forms even though these work practices are demonstrably more effective and profitable. We believe there is a way for us to gather together and create deep broad workplace culture change.   Wouldn't a new norm based upon respect and empowerment be a gift?

Strategic collaborations already in the mix at Great Work Cultures --
      
        • Hollywood Project -Popularizing new visions of reality is what Hollywood is good at. We are reaching out to writers and producers to get them to portray the workplace as it could be. Documentaries, reality shows (Workplace Makeover), scripted shows - The Office is a humorous dark side portrayal of work. Can we help some screenwriters begin to envision and portray the kind of work environments we are talking about? Companies that people would love to work for and companies in the process of change? Think of what Modern Family did for the gay rights movement. We can give Hollywood new material that carries the seeds of this transformation of work norms!
        • Business School Project -Ensure that business schools and undergraduate business professors teach all their students about a broad spectrum of respect based management practices that are optimal for the modern workforce. We participated at the Positive Business Conference at The University of Michigan Ross School of Business May 15-17, 2014 and look forward to deepening our work with business schools around the country.
        • Infrastructure Project- We have set up an online collaboration space on Mightybell to facilitate collaboration on projects. We are bringing in other tools and processes as needed to support scaling the big tent and the movement it serves. We will be sharing what we learn about the tools and processes that support our distributed work so that other groups may benefit as well. Please let us know if you'd like to join our online collaboration space.
        • Networks and Initiatives -Arianna Huffington's Third Metric: Redefining Success Beyond Money & Power initiative is enhanced by champions participating in speaking and blogging. Champions are collaborating with the Center for Positive Organizations at the University of Michigan Ross School of Business. The Work Revolution is publishing interviews with champions, to share insights, perspectives, and ideas from people who are actively making the workplace more human and meaningful.
        • "Respect & Empower" Emblem -As Great Work Cultures champions, we proudly display the Respect & Empower emblem on our web sites and business cards. Please join us in displaying the emblem to show that you aspire to respect and empower.
We are a roundtable of champions who embrace a vision of work cultures based on respect.
Please join our growing list of champions
, who are spreading the word by blogging and speaking at conferences and events, building the movement by inviting their networks and colleagues to join us in the big tent, and initiating targeted projects to transform public perception, management practice, and workplace policy.