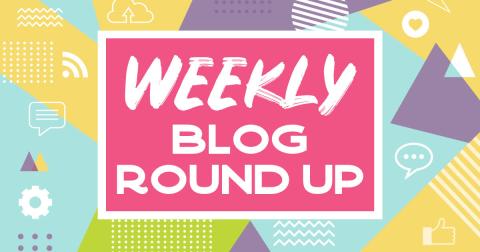 #GoodNews This Week: Blocking Private Prison Money, Childcare Tax Credit, More!
VICTORY!  MomsRising/MamásconPoder leads the #FamiliesBelongTogether Corporate Accountability Committee of over 100 organizations… and we're thrilled to share that we just had a HUGE victory.
One of our two key corporate targets, JP Morgan Chase bank,  just announced:  "We will no longer bank the private prison industry."
Here's the article: https://money.usnews.com/investing/news/articles/2019-03-05/jpmorgan-backs-away-from-private-prison-finance 
And here's our own statement on this huge win! https://www.momsrising.org/newsroom/victory-moms-celebrate-that-jpmorgan-chase-will-no-longer-bank-the-private-prison-industry
GIANT THANK YOU to our immigration team for leading the way! We delivered signatures to bank branches, organized locally, have been in close contact with bank headquarters, and more.  Our work is powerful, necessary, and is having a significant impact.  THANK YOU to all who took part in our actions on this campaign-- there have been thousands of you!
ACTION: We're working hard to win equal pay for all! Part of the work means knowing how unequal wages and salaries currently are. We're speaking out for equal pay for Asian American and Pacific Islander women, who must work until this time in 2019 to earn what a white man earned in 2018. Read more about the work to support equal pay for AAPI women and keep an eye out for our work advocating for equal pay for ALL throughout the year, as more equal pay dates arise!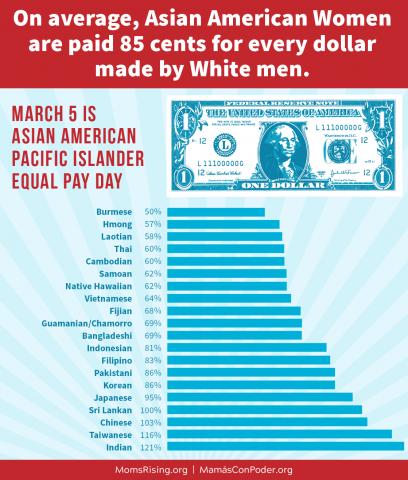 MomsRising supporters speak on Capitol Hill! MomsRising member Jessica Morrison discussed how the high cost of child care has affected her family at a news conference today at which U.S. Senators Michael Bennet (D-Colo.) and Sherrod Brown (D-Ohio) and Representatives Rosa DeLauro (D-Conn.) and Suzanne DelBenne (D-Wash.) re-introduced the American Family Act. Morrison shared her personal story; her family's income has taken a considerable hit due to the high cost of childcare and they will become even more financially strapped when their new baby is born next month. Read more about her story and the press conference in our newsroom.
And that's not all! MomsRising, Mamás Con Poder, Families Belong Together, CASA, and more organizations were on Capitol Hill to remind Secretary Nielsen that moms in America oppose this administration's cruel immigration policies and practices. More pictures and info on our Facebook page: