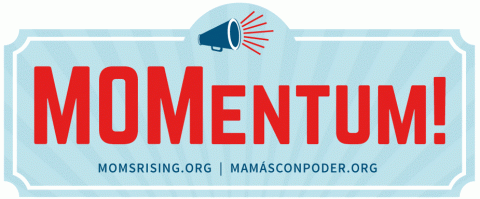 Giving Thanks: Your November MOMentum
This month, we are thankful for supporters like YOU! MomsRising supporters turned up in record numbers to host MomsRising's super voter treasure boxes at polling locations across Virginia, and to get out the vote across the nation!
That's not all — in November, MomsRising/MamásconPoder supporters made waves on social media and in Congress, speaking out in force for the passage of a package of bills that would support Latina equal pay and lift us all. From paycheck fairness to paid family and medical leave to elections and immigration and beyond, we are heard and we make change — thanks to YOU!
ELECTION TREASURES
When moms rise, big things happen. Like igniting democracy! MomsRising members like you generated a MASSIVE amount of get-out-the-vote energy this month — by sending thousands upon thousands of hand-written voter postcards to infrequent mom voters, by making personal videos to inspire other moms, by sharing info and encouragement via text message, by hosting treasure boxes at polling locations, and so much, much more.
What made all this possible? Your enthusiastic support helped MomsRising create this massive wave of organizing by and for moms.
Check out the action on our Facebook album and these #CantWait2Vote tweets and Instagram posts.
LATINA EQUAL PAY DAY
It takes 1 year, 11 months and 20 days — until Nov. 20 — for Latinas to earn what white men make in just 12 months.
With your support, we lifted up Latina Equal Pay Day the MomsRising way, by urging the U.S. Senate to follow the leadership of the U.S. House and pass a package of bills to help close the wage gap for Latinas and all women. Not only did thousands of us sign petitions, we changed the national conversation on social media, posting videos, facts, and infographics that were then shared by policy partners and seen by our friends and followers, reaching thousands upon thousands of people. Together, we're moving the ball forward on family economic security!
Read our statement on Latina Equal Pay Day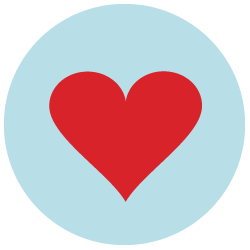 MEMBER LOVE
"MomsRising is a lively well organized group I am pleased and proud to support. When I think about good ways to spend my money, contributing to causes that reduce suffering and increase joy, I look to those that address a broad coalition of our society. Mothers (and fathers) are among the most broad and committed group I can think of. I am a mother of two, grandmother of six, and the owner and manager of a business employing fifty people, many of them mothers and fathers. The activities of MomsRising regularly remind me how we can find commonality in our efforts to invest in our children's futures."
— Rachael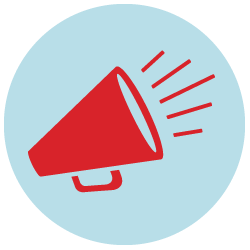 MEDIA SPOTLIGHT
Medicaid coverage for new moms only lasts 60 days post-birth -- for now
Courier Newsroom, November 21, 2019
"Right now," [MomsRising Senior Vice President Monifa Bandele] told COURIER, "Medicaid is the payor for nearly half of births in this country but too many moms lose their Medicaid coverage just 60 days after giving birth, even though most will have at least one health complication within a year of doing so. By extending Medicaid coverage to moms for a year, the bill will support healthier mothers and families. Its enactment would send a strong message that our country is serious about improving maternal health."