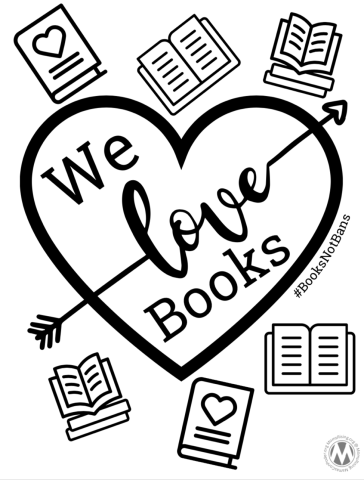 Give books some love this Valentine's Day!
Famous children's author Dr. Seuss wrote "The more that you read, the more things you will know. The more that you learn, the more places you'll go." But not so much in Florida. Under a Florida law that went into effect in July 2022, all books in elementary school libraries must be reviewed by a certified media specialist.  This includes much loved classroom collections for independent reading.  As a result, Florida teachers are increasingly being told that they should remove books or they risk being charged with a third-degree felony.  The Florida Department of Education has  "trained all school district to err on the side of caution"  and local teachers, careful to ensure that jail is not one of the places they'll go, are heeding the warnings. Bottom line: This is hurting our kids, but doesn't have to stay that way.
Here at MomsRising we know that the power to change this dire situation for Florida students is in the hands of their families! As the Lorax, Dr. Seuss' classic character said,  "Unless someone like you cares a whole awful lot, nothing is going to get better. It's not."
Let's show local leaders that Florida families value our right to read, love, think, and be educated. Only speaking out together can we protect our kids' freedoms to reading and education. And so for the love of books, we invite you and your children to send a Valentine to your local school board to urge them to support all books back in our classrooms and end book bans! Here's how: 
Step 1: Print out these wonderful coloring pages that send a strong pro-books message. 
You can:  
Color them with your children

Hold a coloring play date

Share them with local friends and families of school-aged children
Step 2: Take a picture and email to nina[at]momsrising.org 
Step 3: Drop it off at your local school board. (Duval County families can opt for a pick up and delivery of your colored pages to the local school board by emailing nina[at]momsrising.org!)
From all of us at MomsRising, happy Valentines Day and happy reading! 
***Want to get more involved locally to protect the freedom to read? Make sure to check out our friends and super mommas at the Florida Freedom to Read Project!