Getting Rid of Junk Food Marketing in Schools – It May Be a Lot Harder Than You Think.
You did it!  You got your school district to ban junk food poster ads, vending machines and unhealthy snacks in the cafeteria.  You would think that after all that hard work you could sit back and relax knowing that you've created one more safe eating environment for America's youth.  Not so fast!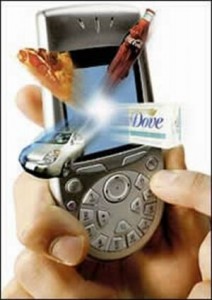 Unfortunately, even if your school district has policies to ban junk food advertising to your children, there are new and powerful ways that food and beverage companies can still reach your children with their products.  They do this by using digital marketing to reach your children before school, between classes and even after school by masking their advertising as entertainment and social media.  Fast-food companies are in the forefront of harnessing the power of the Internet to target our children with interactive ads, 24/7.
In today's age of digital marketing, any laptop, gaming device, or mobile phone is a convenient and effective way in which advertisers can deliver targeted digital food advertising to any child or teen.  Increasingly more and more kids own and always carry around these devices and that means that marketers can always reach them, any time and any place.
Recent Massachussetts Aggression Reduction Center and Pew Research studies show just how deep cell phone penetration is among America's youth:
Digital marketing is very different from television, print and radio advertising because of its ability to engage and draw its consumers into interaction as co-creators.  It is often immersive, interactive, highly individualized, immediate in delivery and influential in nature.  Here are some examples:
These little known methods of advertising are deceptive and unfair as it blurs the lines between content and advertising, making it difficult for children and teens to maintain the awareness that they are consuming advertising and not merely entertainment.  All of this is taking place in the context of our growing youth obesity crisis where 12.5 million (17%) of our children between ages 2-19 are overweight or obese.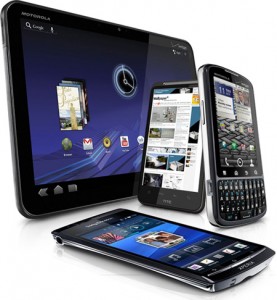 Digital marketing of junk food to our children threatens to unleash an even greater obesity crisis.  From Facebook to mobile phones, food advertisers are playing a growing role in shaping how our new media serves our kids.  We hope you will join us in telling the digital junk food marketers not to target America's youth.
To learn more about these practices and see case studies visit www.digitalads.org.