I LOVE it when my campaign issues come up in pop culture - and this week has been a banner week for Fair Pay references.  So I had to share!
First there is this snippet from Conan O'Brien's August 15th show (find this image and more here).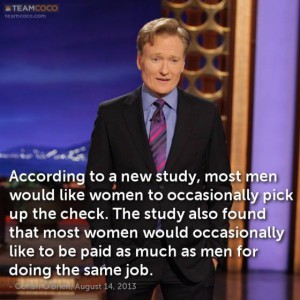 And then the Internet gave us this amazing video:
Did I miss anything? Let me know in the comments!