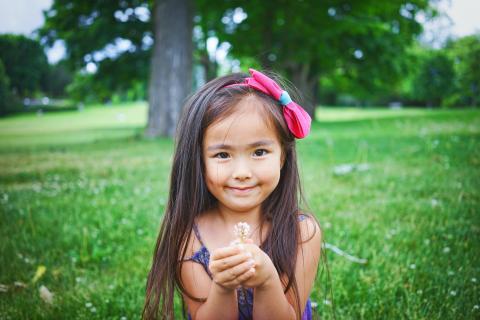 For Mother's Day, We're Turning the Tables on Congress with a MOMibuster!
This weekend, families everywhere will celebrate the mothers in their lives. But while moms appreciate a handmade card, breakfast in bed, or a bouquet of fresh flowers, the Mother's Day gift we really need is progress toward a care infrastructure that makes it possible for our families to thrive. 
 
So for Mother's Day this year, MomsRising, the #CareCantWait Coalition, and more than 100 allied organizations decided to send our elected leaders that message by organizing the very first MOMibuster: a filibuster that actually works for moms. Because we know our voices are powerful and our stories matter, we gathered well over 250 videos from moms, caregivers, care workers and others from across the country talking about their joys and their struggles, and the need to build an economy that works for all of us. 

The response blew us away: What we'd envisioned was a six- to eight-hour compilation is now more than 12 hours long. 
 
The MOMibuster will air from noonET to 8pmET/9amPT to 5pmPT Saturday, May 7 (Click here to tune in) and on the social media channels of dozens of partners. We hope you'll tune in! A longer version will be posted on MomsRising's YouTube channel after the event.
 
In the short clips, moms share stories that are heartbreaking, moving, infuriating and inspiring. Together, they offer a window into the impossible choices families are forced to make every day, because our country is without the kind of care infrastructure families and our economy need to function. 
 
Stephanie in Pennsylvania calls for paid family and medical leave, and shares the hardships her family sometimes faces caring for their special-needs daughter without this basic protection. She says, "There have been times when she has had hospital stays, and we just don't have the ability for my husband to take time off of work to take care of the other kids while I have to stay in hospital with her. She shouldn't have to be alone in the hospital, and my husband shouldn't have to find a way to work with the other three kids. Paid leave is huge for our family."

 
Julie in MIchigan focuses on the need for high-quality, affordable child care for all, saying that child care is "almost as much as a second mortgage for us, and we only have one in child care right now. We made the decision to not have another child because we simply cannot afford another payment. We also have been struggling to find quality child care that's near us. We moved to Michigan a couple years ago and found a center, but that center has since closed…due to not having enough employees. They were getting very frustrated with the low, low, low pay….We were fortunate enough to find the last spot at one particular child care center but we pay an extraordinary amount."
 

Corrinne in Wisconsin says the monthly Child Tax Credit payments were transformative for her family, and calls on Congress to reinstate those payments to help parents meet their kids' needs. She says, "The Child Tax Credit was a godsend last year. It saved us. Every single month I was able to make sure that I had enough groceries, and I had clothes to cover the kids. When winter came I was able to get them new boots and snow pants and coats and hats that would fit them."
After two years of pandemic stress, during which millions of moms have been pushed out of the workforce and many families have faced crisis after crisis, we need a care infrastructure more than ever. That's why we're taking these messages directly to Congress by running the MOMibuster not only online, but also on a rolling billboard display that will circle the U.S. Capitol complex this weekend and early next week. We'll also be delivering moms' stories and paper flowers to each member of Congress next Tuesday.
 
MOMibuster participants are sending a message: We need paid family and medical leave. Affordable child care. Quality maternal health care. The monthly Child Tax Credit payments. Home- and community-based services. Lower cost prescription drug costs. Living wages for care workers, and a pathway to citizenship for immigrant care workers. And we need it now!