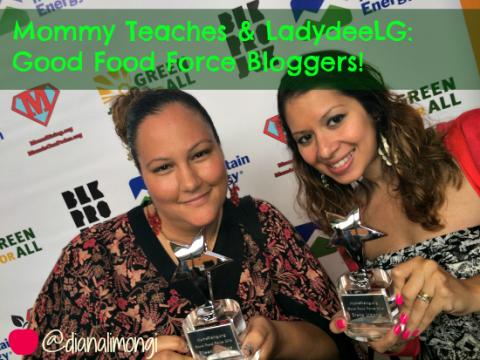 MomsRising's #FoodPower14 was held on August 2nd in partnership with The Blk Projek's Not Just Talk conference.  Here is my recap, please visit my blog for more pictures! 
MomsRising's FoodPower 2014 conference  was held last week. This event is near and dear to my heart  because I care about these issues and I'm a Good Food Force blogger. Also, last year at this event I met some fab ladies and bloggers whom I have the honor and privilege to now call my friends.   This year Food Power 2014 was held partnership with The Blk Projek's Not Just Talk conference.
The theme of the#NotJustTalk conference was "Radical Women Creating Resilient Communities." The Blk Projek's Tanya Fields made introductory remarks where she shared why we need to have spaces where communities of color can come together to talk about making changes and improving communities. Tanya also shared why she created TanyaTalks, similar to Ted Talks. She created TanyaTalks when she was invited and then uninvited from speaking at a Ted Talk.
Elizabeth Yeampierre was one of the guest speakers. Elizabeth Yeampierre is a Puerto Rican lawyer and environmental activitist. She is Executive Director of Uprose.  Ms. Yeampierre spoke about the importance of getting communities of color involved in the environmental cause. She said communities of color need to be involved in decision making and leading, not only in working in the fields. They need to lead in their communities. Change has to come from within, not from outside.
Read more on my blog.