Tweetchat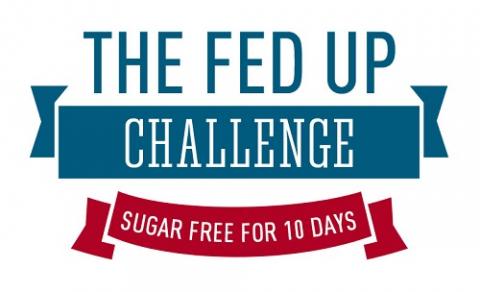 #FoodFri Tweetchat: Fed Up, The Film and Challenge
Another week, another fabulous #FoodFri tweetchat! MomsRising is proud to team up with Fed Up, a film and social action campaign centered around sugar.
SUGAR IS ADDICTIVE and it's added to a whole lot of foods we aren't even aware of. In fact, there are 56 different names for sugar (!) and many of them are used on nutrition labels to confuse us. Good for selling products - not so good for our health. The affects of added sugar are disastrous – in fact, by 2050, 1 in 3 Americans will have diabetes.
If we're going to reverse this dangerous course we're on, we'll need to throw out the conventional wisdom and challenge ourselves to change the way we eat. We're not talking about the natural sugar in fruits and carrots; we are taking about added sugar in pretty much every processed food in the supermarket.
Join @MomsRising, @Laurie_David and @StephSoechtig, the filmmakers of @fedupmovie , on Friday, May 16, 2014, on Twitter, between 1-2pm, EST!
No one knows this better than mothers. The inspiring work that mother's across the country are doing to change the way we, and our children especially, eat fits perfectly with the message of Fed Up - namely, we need to cut the added sugar from our nation's diet.
We're cutting sugar, all added sugar, out of our diets for 10 days. The mission, should you choose to accept it, won't be easy but we think you're worth it. Don't you?
To join and follow the conversation on Twitter use the #FoodFri Hashtag in each tweet.
You can also follow the chat on Twubs.com/FoodFri. Twubs allows you to follow MomsRising's registered hashtags by creating an account. Below I have noted the steps.
Create an account using an email or your Twitter account.
Enter the desired hashtag, #FoodFri, #WellnessWed or #EcoTipTue, in the search box found at the top of the page. Click Enter. A new page will open with the desired chat.
Find the "Join This Twub" button found on the right-hand side bar and join the group.
Adjust the speed of the conversation to your liking. Options are: Fast, Medium, Slow, Slower, or Slowest.
Introduce yourself and join the conversation, by entering your comment, tips, or questions in the "Tweet to #FoodFri as [YourName] box"
Or, respond to a specific tweet by hovering over the right-hand side of the individual's tweet and selecting one of the icons.
More about our #FoodFri Featured Panelists:
Fed Up is a new documentary which reveals that everything Americans have been told about food and exercise for the past 30 years is dead wrong. FED UP is the film the food industry doesn't want you to see. From Katie Couric, Laurie David (Oscar winning producer of AN INCONVENIENT TRUTH) and director Stephanie Soechtig, FED UP will change the way you eat forever. Take a moment to watch the trailer here: http://bit.ly/1qiu06p
Connect further on Facebook, Twitter, and at FedUpMovie.com
Stephanie Soechtig is the director and producer of the award-winning documentary Tapped. Her directorial debut was hailed by critics as "stunning" and "whip-smart" and went on to sweep film festivals across the country while picking up six awards for Best Documentary Feature. Stephanie began her career in television, producing documentaries for 20/20, Primetime Live, The O'Reilly Factor, and VH1. She joined forces with Michael and Michelle Walrath in 2008 to start Atlas Films. Follow Stephanie on Twitter: @StephSoechtig
Laurie David, producer and best-selling author, has brought her passion and dedication to a long list of environmental and food issues for over a decade. She produced the Academy Award-winning documentary An Inconvenient Truth, which helped to ignite the green movement in America and, most recently, Laurie teamed up with Katie Couric to executive produce Fed Up. The author of several books, Laurie's newest cookbook, The Family Cooks, will help families to return to their kitchens, cook real food, and connect with each other. Laurie has received numerous awards and honors, including a Gracie Allen Award, the Audubon Society's Rachel Carson Award, and a Glamour Woman of the Year. She has been featured on Good Morning America, The Today Show, CNN, Fox News and MSNBC and has been profiled in People, Glamour, Redbook, Ladies Home Journal, Vogue, Rolling Stone, Elle, Wired, House & Garden, The New York Times and Vanity Fair. Follow Laurie on Twitter: @Laurie_David