Tweetchat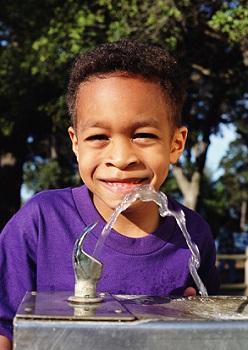 #FoodFri Tweetchat: Enjoy Summer's Sweetness, Wholesomely!
Join us this
 Friday, August 8, 2014, at 1p.m. EST, on Twitter for our weekly @MomsRising #FoodFri tweetchat as we chat about summer's sweetness, without the sugary drinks! 
The science is clear: Our kids are consuming too much sugar and it has serious implications for their future health. We're asking you to make a pledge to do one thing to help reduce children's intake of sugary drinks in your community. No action is too small. People, just like you, are taking action across the 
country.
Raise your voice, or listen in, as 
#FoodFri
participants share their creativity, and pledges, for what's turning out to be one
sweet
summer. Because 
summer is sweet enough, without sugar-sweetened beverages! 
Together, we can fight childhood obesity by working to reduce the amount of sugar-sweetened beverages our children drink.  
To join and follow the conversation on Twitter use the #FoodFri Hashtag in each tweet.
You can also follow the chat on Twubs.com/FoodFri. Twubs allows you to follow MomsRising's registered hashtags by creating an account. Below I have noted the steps.
Create an account using an email or your Twitter account.
Enter the desired hashtag, #FoodFri, #WellnessWed or #EcoTipTue, in the search box found at the top of the page. Click Enter. A new page will open with the desired chat.
Find the "Join This Twub" button found on the right-hand side bar and join the group.
Adjust the speed of the conversation to your liking. Options are: Fast, Medium, Slow, Slower, or Slowest.
Introduce yourself and join the conversation, by entering your comment, tips, or questions in the "Tweet to #FoodFri as [YourName] box"
Or, respond to a specific tweet by hovering over the right-hand side of the individual's tweet and selecting one of the icons.
More about our #FoodFri Featured Panelists:
PreventObesity.net
is the only online national network of people solely dedicated to reversing the 
childhood obesity epidemic. We connect Leaders across the movement with hundreds of thousands of 
Supporters in advocacy efforts to implement policies that will help reduce childhood obesity nationwide. 
A project of the American Heart Association, PreventObesity.net offers free tools, services and support to the people and organizations who are working to ensure children everywhere can eat healthier and become more physically active.