Sign on!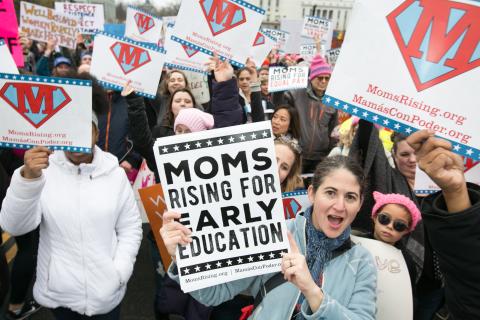 Florida families need more than patchwork child care
So the new numbers are in and it's not looking great. According to the annual Kids Count data released yesterday, Florida ranks 31st in child well-being and lack of high-quality, affordable child care is playing into that.
I don't know about you, but I'm not surprised. I am FEELING the child care struggle this summer. 
Just yesterday I had to pick my kiddo up during a work call because her summer care only goes until 1pm. I had to then drive her (while also trying to participate in a work call as my kid tried to excitedly tell me about water day at school) to other family care in the afternoon. It is a frazzled mess of patch work care that leaves us both exhausted and done before the day is even done. And we are one of the lucky ones?! At least we found some child care. 
Sadly this isn't just a summer problem. 
The Kids Count study found that 13% of children birth to age five in Florida lived in families in which someone quit, changed, or refused a job because of problems with child care. Not to mention that this cost is steep even when you can find it. A recent 2022 by Child Care Aware of America found that infant child care costs in Florida exceeded college tuition. Yes, you read that right. That means that in Florida it costs more to send your baby to child care than to college. 
**ADD YOUR NAME to urge your Florida State Representatives to put forward solutions to solve the child care crisis in our state.
If parents and caregivers can't work to cover basic household expenses, that hurts kids, families, and our economy. 
The Florida Policy Institute estimated that failings of the child care market could cost Florida an estimated $6.6 billion in lost earnings, which comes to 5% of the nation's lost earnings, productivity, and revenue. And while families and the economy are feeling the pressure, so are early educators who are one of the lowest paid industries in the country despite doing the most important work of caring for children. Child care as it is now isn't working for anyone. 
Solutions are possible and it's time for our Florida State Leaders to get to work and help solve the child care crisis.