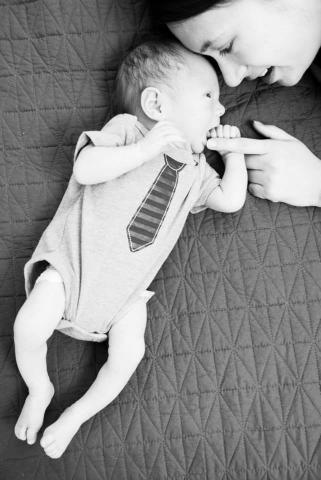 Fill in the Blank: My Child Care Waitlist is Longer Than...
In the midst of mothering a toddler, I see my life in pre-baby and post-baby. Pre-baby me had a lot of ideas about early learning. And given that I worked in the field, I had a lot of ideas about what my childcare situation would look like. 
All of that aside, pre-baby me wanted quality. Like most parents, I dreamed of sending my sweetest being out into the world to the best childcare available. I brainstormed and catalogued my questions and criteria for my future childcare provider. What curriculum do you use? What is your teacher to child ratio? What type of professional development to you offer your teachers? 
The high-quality movement nationally and across the state's gave me hope. Some major investments of resources, time, thought, and policies were being oriented toward increasing and maintaining quality in childcare and preschool settings across the country. 
Pre-baby me rejoiced. High-quality at last! 
Post-baby me laughs at all of that. Ah the sweet naïveté of pre-baby me. Don't get me wrong, I care about quality. I care about it deeply. But after an exhausting search to find high-quality childcare, 2-year-long waitlists, and the knowledge that I would be paying $2,000 a month for childcare, I felt broken and betrayed. Instead of questions about quality, I was left with questions like: How long is your waitlist? Can I afford this tuition? 
Post-baby me wants quality. But if I can't even get into a childcare, let alone afford it, then what does that quality do for me?
Intellectually I celebrate the quality movement and the resources being put into the system. But as a mom, I also hope we can also focus on access and affordability. Because any of those three without the others is like a stool with one leg: it just doesn't work. 
In the same boat?
Tell us about it here
or in the comments below so we can start changing the conversation together!