Take Action!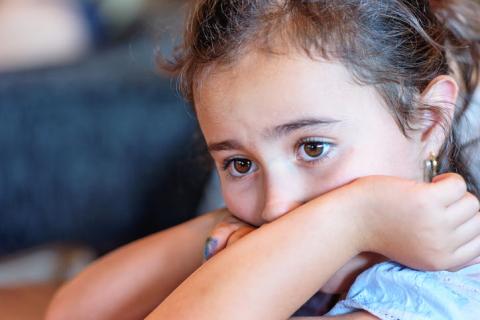 Family Separation is Wrong: SIGN NOW to Stop Trump's Immigration Policies
We've all been hearing about the depths of cruelty of the Trump Administration's family separation policies for a while, but the extent of that cruelty is still being discovered.
Horrifyingly, just last week, the ACLU discovered 1,556 more immigrant families were separated than previously estimated. 
I read that and cried. Then I got pissed off. Now I'm taking action! Join me!
Leaders in the U.S. Congress MUST stop increasing funding to ICE and Customs and Border Patrol (CBP) for Trump's cruel immigration policies and also exert strict oversight over the future funding to these departments. Enough is enough!
***Sign our letter NOW calling on Congress to pass a budget that lifts up all families and cuts funding for Trump's hateful anti-immigrant policies!
With the new separated families that the ACLU discovered, we now know at least 4,300 families were separated at the border prior to a judge ordering the Trump Administration to stop this horrific practice. The ACLU said 207 of the newly identified children who were separated from their parents are under 5 years old, including five infants under the age of 1. 
This callous and heartless treatment of children by ICE and CBP is shocking and these agencies must be held accountable!
It cannot be overstated how damaging family separation is to the social and emotional well-being of these children—as well as their parents and U.S. born siblings. According to Jack P. Shonkoff, a professor of child health and development at Harvard, "Abrupt separation from primary caregivers or parents is a major psychological emergency [for migrant children]." In addition, placement, especially for long periods of time, of children in prison-like settings is incredibly damaging to their brain development and has long-term health (psychological and physical) affects. These children are not just missing the emotional support of having a caretaker nearby—touch, talk, having their basic needs met, etc.—there is also a negative neurological impact. Kids with chronic trauma, like those forced into cages and separated from their parents, have higher amounts of neurotoxins such as cortisol and are more likely to have stunted brain growth. 
Each of these thousands of children separated from their families are now at higher risk of mental illness, drug use, chronic illnesses, and dropping out of school later in life.
THIS is the legacy of President Trump and his inhumane immigration policies.
But Congress can stop this right now! It is not too late for Congress to re-assert its authority over the funding of the agencies that are carrying out the Trump administration's cruel immigration policies!
**ADD YOUR SIGNATURE TO OUR LETTER!
The question of funding is an important one since Congress needs to decide on a budget by the end of this year. A budget says everything about our priorities as a nation and President Trump's priorities are clear: He wants to use our hard earned tax dollars to fund detention centers that jail children and separate them from their families rather than programs that we really need that provide emergency aid in times of disaster, supporting our troops and their families, nutrition assistance, healthcare, education funding, and money to fix our roads and infrastructure.
Congress must fight the atrocities President Trump is committing at the Southern border, and throughout this country, by holding ICE and Customs and Border Patrol (CBP) accountable for human rights abuses like separating thousands of children and parents at the border without even bothering to document which children belong to which parents. 
At this time, significantly cutting funding for these agencies is the best route to holding the Trump Administration accountable for these human rights abuses and preventing further abuses.
***Sign our letter NOW calling on Congress to pass a budget that lifts up all families and cuts funding for Trump's hateful anti-immigrant policies!
Children deserve to be with their families outside of cages and they must have their rights protected. Family separation and family incarceration compounds the existing trauma and stress that children and families have already experienced in their home country or on their journey to the U.S.
There are alternatives to family detention that are not only more compassionate for children and families, but also more fiscally responsible. For example, asylum seeking families may be released from detention through a family case management program, which has a nearly 100 percent success rate in ensuring the families attend their hearings. The family case management program costs only $36/day, while family detention costs on average $1,280/day for a family of four. 
It's time for our federal budget to truly reflect our morals as a nation. Don't forget to sign our letter to your members of Congress — and also to forward this email to friends, as well as post the action link on Facebook and Twitter. The more people who take action, the faster we'll all be able to make change. And please don't delay: We'll be delivering your signatures to key Congressional leaders next week on Capitol Hill. Congress will be making major funding decisions over the next few weeks and we need to make it known that we won't stand for our tax dollars being used to tear apart families and jail immigrant families any longer.
Thank you for continuing to speak out for all of our families!