Tweetchat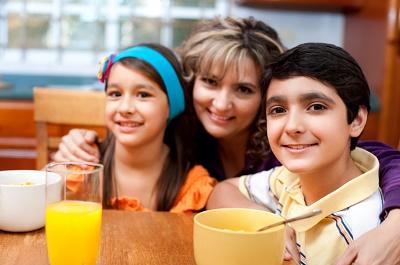 Faith Communities are Advocating for Health, Wellness, and Food Justice. Learn More at #FoodFri!
This week at #FoodFri we are going to explore the ways that faith communities are advocating for health, wellness, and food justice. We'll talk about the steps that people of faith are taking to improve their own health and that of their community, as well as explore the theology and practice around #FaithandFood. We'll also discuss next steps for congregations that want to get involved in the food, health and wellness space.
Join #FoodFri on May 20, 2016 at 1 pm, Eastern, to chat with @MomsRising and the below co-hosts. To learn more about each co-host, simply scroll down to read their bios.
Feel free to invite a friend (or two!) by clicking on the tweet below!

Tweet:
Learn how communities of #faith are advocating for #health, #wellness & food justice at #FoodFri, 5/20 at 1pm EST: http://ctt.ec/7c856+
---
To join and follow the conversation on Twitter use the #FoodFri Hashtag in each tweet.
You can also follow the chat on Twubs.com/FoodFri. Twubs allows you to follow MomsRising's registered hashtags by creating an account. Below I have noted the steps.
Create an account using an email or your Twitter account.
Enter the desired hashtag, #FoodFri, #WellnessWed or #EcoTipTue, in
the search box found at the top of the page. Click Enter. A new page
will open with the desired chat.
Find the "Join This Twub" button found on the right-hand side bar and join the group.
Adjust the speed of the conversation to your liking. Options are: Fast, Medium, Slow, Slower, or Slowest.
Introduce yourself and join the conversation, by entering your
comment, tips, or questions in the "Tweet to #FoodFri as [YourName] box"
Or, respond to a specific tweet by hovering over the right-hand side of the individual's tweet and selecting one of the icons.
---
More about our #FoodFri Featured Co-Host(s):
Joshua DuBois is the author of the bestselling book, The President's Devotional: The Daily Readings that Inspired President Obama, and is one of our country's leading voices on community partnerships, religion in the public square and issues impacting African American men. Joshua led the White House Office of Faith-based and Neighborhood Partnerships in President Obama's first term and was called the President's "Pastor-in-Chief" by TIME Magazine. He spearheaded the White House's work on responsible fatherhood, grassroots community partnerships and religion in foreign affairs, and brought together diverse religious leaders to tackle the nation's most pressing challenges.
Joshua now leads a consulting firm, Values Partnerships, that creates faith-based and community partnerships for the public, private and non-profit sectors, teaches at Princeton University, and is the religion and values columnist for The Daily Beast. Joshua is a frequent media commentator and his work with faith-based organizations has been profiled in The New York Times, The Washington Post, ABC News' This Week, PBS Newshour, CNN and elsewhere. Joshua has been named to "The Root 100" and "Ebony Power 150" list of the most influential African Americans in the country. Joshua has also has authored four cover stories for Newsweek magazine, including a seminal piece entitled "The Fight for Black Men" which historian Taylor Branch called "stunning."
Joshua received his Master's Degree in Public Affairs from Princeton University's Woodrow Wilson School and his Bachelor's Degree from Boston University. A former associate pastor at a small Pentecostal church in Cambridge, Massachusetts, Joshua originally hails from Nashville, Tennessee. He currently lives in Washington, D.C. with his wife, Michelle and son, August.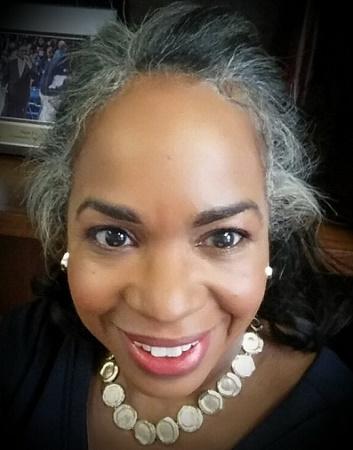 Kristy Sinkfied is a native of Nashville, TN.  She has an undergraduate degree in Public Administration from Lipscomb University (TN) and Master of Education from Cambridge College (MA). Kristy is a Certified Spiritual Director (Lipscomb University, TN).
Kristy has extensive involvement in the local community working with nonprofits and social change agents. She is an active leader on the Board of Directors of the Martha O'Bryan Center in Nashville.  She is very active in statewide religious organizations, particularly the A.M.E. Church, the largest African American denomination in the state. Kristy works to develop partnerships with other members of the faith community to build relationship and community. She worked closely with the First Lady of Tennessee, Mrs. Crissy Haslam, and other community leaders to organize a nonpartisan program called "First Ladies for Healthy Babies" that brought together First Ladies of churches in the Nashville area to encourage pre- and post-natal care a healthy kids.
Kristy is a member of the Greater Bethel African Methodist Episcopal Church, where her husband serves as pastor.  She is a mentor to women and teens. She is a practicing Spiritual Director assisting men and women in listening to God's voice and for discerning God's will for their lives.  Kristy enjoys cooking and entertaining, being outdoors and reading.  She has been married to her husband Antoni since 1989 and they have three children, Josh, Anah and Tony, and a daughter-in-law, Michelle.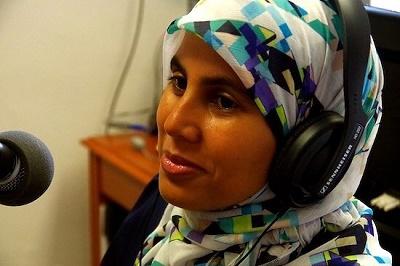 Khadija Gurnah has a masters in Health Management from the Yale School of Public Health. She has worked in community health, focusing on inequities in healthcare delivery, and has published peer reviewed papers and articles on healthcare delivery to minority populations.
On October 20, 2014, the White House named Khadija a 'Champion of Change' for her work in raising awareness about the Affordable Care Act and coordinating a national campaign to reduce the number of uninsured Americans.
Khadija worked with MomsRising and Values Partnerships to create a 'Healthy Ramadan' toolkit to encourage Muslim moms to work on obesity prevention in the Muslim community.