Tweetchat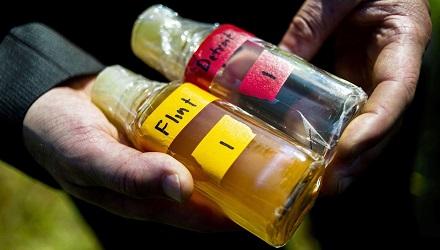 Faith Communities and the Water Crisis in Flint, Michigan #FoodFri
For over two years resident of Flint, Michigan, have endured lead-poisoned water.
In April 2014, Governor Snyder appointed an emergency manager who switched the Flint water supply from the Detroit water system to the Flint River. This change, done to save costs, put the lives of Flint residents in peril when lead leached from the pipes into the water supply.
This has had devastating effects on children, families and the community as a whole. Residents will suffer the consequences for years to come. To help, faith communities have stepped in to advocate, as well as provide resources and assistance.
Join #FoodFri on Friday, June 17, 2016, between 1-2 p.m., Eastern as @MomsRising chats with Joshua DuBois, @joshuadubois, Pastor William Hall, @williamehall, Minister Heracio Harts II, @DestinedGrtnss and Brandon Andrews, @brandontalk.
Join us and invite a friend (or two!) by clicking below. 

Tweet: We're talking #Faith & #Flint at #FoodFri on 6/17 1pm ET w @MomsRising @joshuadubois @williamehall @DestinedGrtnss http://ctt.ec/bMSLv+
---
To join and follow the conversation on Twitter use the #FoodFri Hashtag in each tweet.
You can also follow the chat on Twubs.com/FoodFri. Twubs allows you to follow MomsRising's registered hashtags by creating an account. Below I have noted the steps.
Create an account using an email or your Twitter account.
Enter the desired hashtag, #FoodFri, #WellnessWed or #EcoTipTue, in
the search box found at the top of the page. Click Enter. A new page
will open with the desired chat.
Find the "Join This Twub" button found on the right-hand side bar and join the group.
Adjust the speed of the conversation to your liking. Options are: Fast, Medium, Slow, Slower, or Slowest.
Introduce yourself and join the conversation, by entering your
comment, tips, or questions in the "Tweet to #FoodFri as [YourName] box"
Or, respond to a specific tweet by hovering over the right-hand side of the individual's tweet and selecting one of the icons.
---
More about our #FoodFri Featured Co-Host(s):