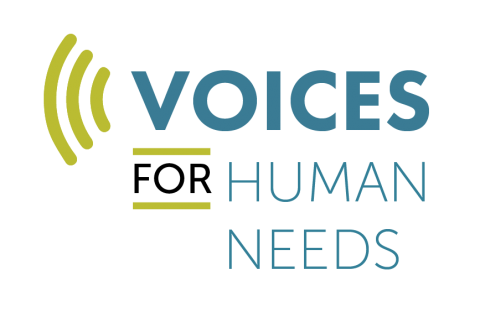 Fact of the Week: 600,000 employees will gain paid sick days
If you've been to a doctor's office or pharmacy lately, you've seen the signs announcing that flu season is here, and urging you to get your flu shot now. On my daily commute, I walk by no fewer than three CVS pharmacies, all warning me to get my shot before I'm the flu's next victim. Even if I do get the flu, I'll count myself among the luckier ones, because my employer provides me with paid sick days. This means I can stay home in bed, probably feeling miserable, but feeling less miserable knowing that I won't be losing a day's wages or my job because of my illness.
Not everyone is so lucky. The U.S. is one of only a few rich countries that doesn't guarantee workers paid sick leave. Roughly 41 million workers in our country – more than a third of our private sector workforce – lack this basic protection to care for themselves or a sick family member.
Last week, the Department of Labor (DOL) took a step toward fixing this. They finalized a rule ensuring that more than 1 million employees of federal contractors – including roughly 600,000 workers who currently receive no paid sick days at all – can earn up to 7 paid sick days a year. According to the DOL, "workers can use the leave to care for themselves or a family member, even for routine check-ups. They can also use their paid sick leave in the unfortunate event of domestic violence, sexual assault or stalking." The rule implements an Executive Order issued by President Obama last year, and is an important move forward. Although the new rule only applies to workers under federal contracts, the Administration hopes employers will provide sick leave for other workers not covered by the new policy.
Unfortunately, low-income workers are much more likely to lack access to paid sick leave. In fact, the Economic Policy Institute found that only 27 percent of the lowest wage workers can earn paid sick time to care for themselves and their family, as opposed to 87 percent of the highest wage workers.
A recent briefing paper from the Institute for Women's Policy Research documented the many benefits of paid sick leave policies for workers, businesses, and communities as a whole. They range from improved productivity and decreased employee turnover to increased family health and savings from reduced use of hospital emergency departments. Ensuring workers have paid sick days is also a public health issue, with fewer sick workers forced to show up on the job.
Helping workers get more paid hours through paid sick leave is one of the policy recommendations in the Coalition on Human Needs' recent report, The High Cost of Being Poor in the U.S. CHN and fellow advocates have long supported the Healthy Families Act, which would guarantee all workers have access to paid sick days. Sadly, it's unlikely that this bill will see any movement before this Congress ends, meaning the push to ensure that workers don't have to choose between their health or the health of a loved one and their job will have to start all over again next year with a new Congress.
For the 41 million workers who lack paid sick days, and for all of the rest of us who interact with them, let's hope the next Congress passes the Healthy Families Act. Until then, let's hope this flu season is a mild one.
This post was originally published on the Coalition on Human Needs' blog, Voices for Human Needs. Receive similar articles in your inbox by subscribing today, and follow CHN on Facebook and Twitter.