Take Action!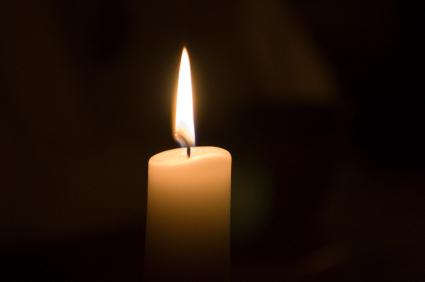 We woke up this morning to devastating news. Once again, our hearts are broke as we heard reports of people hurt and killed by gun violence, this time in a mass shooting in Las Vegas. Last night, from the 32nd floor of a Las Vegas hotel, a gunman rained a hail of bullets on a crowd of thousands of people attending an open-air country music festival. As of noon EDTMonday, there were 58 confirmed dead, and more than 500 injured, with the toll expected to grow. This is the largest mass shooting in recent history and is nothing short of an act of domestic terrorism. Early reports are that the gunman obtained many of his weapons legally.
—> Our elected leaders have to stop wasting time! We need action now to stem the tide of gun violence. Join me in demanding that Congress finally moves forward gun safety policies like limiting military-style assault weapons and high-capacity magazines.
Here are key facts you may not know:
*Military-style assault weapons are used in the majority of mass shootings in America.
*The majority of mass shooters obtain their deadly weapons legally due to our lax laws.
We need new laws!
Right at this very moment, how many families are being devastated as they learn about loved ones -- their mothers, fathers, children or friends -- who've been killed or injured in the horrific Las Vegas mass shooting?  How much longer can we give our elected leaders free passes for inaction on gun safety as mass shootings occur with increasing regularity and body counts rise, and as gun violence kills or injures close to 100 people every single day in the United States? 
Enough is enough. Our hearts are broken and we will not wait. We demand real progress on gun safety, starting with a ban on military-style assault rifles and high-capacity magazines; passage of universal background checks on gun sales; and a full stop to the SHARE ACT that is in front of Congress now, a bill which aims to deregulate silencers to disguise the sound of gunfire.
—> Join me in telling every member of Congress to stop wasting time and stand up for gun safety in our communities now!
The horrifying act of domestic terrorism in Las Vegas last night shows once again that it's long past time to get military-style assault weapons and high-capacity magazines out of the hands of civilians and to pass universal background checks. We expect each and every member of Congress to not only do just that immediately, but also to refuse to deregulate silencers as part of the SHARE Act, which is expected to be voted on this week.
Thoughts and prayers from elected leaders are insufficient. It's time to save lives. And they have the power to do so at their fingertips.  
Urge them to do their jobs and save lives by advancing gun safety measures.
*Please forward this action link to those in your communities who want to lend a hand, and also post it on social media. The more of us who take action and speak out, the faster we can move gun safety policy forward and save lives. Here's that action link again for you to share: action.momsrising.org/sign/las_vegas_ACT_NOW/?source=blog
Thank you for ALL you do to protect our children and communities.