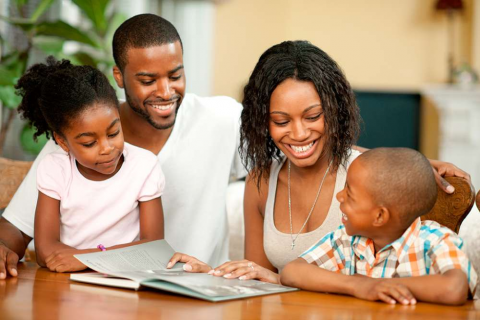 Engaging in Advocacy Using Literacy
It is commonly known that Parent involvement in children's lives is one of the highest indicators of early literacy success for children. However, literacy is also a great way to provide an entry point on having conversations around social justice issues and advocacy even for our youngest learners. 
So when one of our fellow California Partners, Council for a Strong America, reached out to me about their recently launched read-aloud mini-series, I knew that I had to share the wealth! 
This fun new mini-series titled "Read Aloud Storytime with Friends"  was launched in celebration of Women's History Month and National Reading Month in March, but can be used to celebrate all year long. This resource is a great way to promote early literacy, help foster young children's love of reading, and also engage members in advocacy efforts on early childhood care and education in this legislative session.
Through these videos, children will have an opportunity to see leaders in business, law enforcement, military, and government as community leaders who make an impact in their work and also love to read. 
This series features: 
I hope that you enjoy these great resources. I encourage you to share pictures or post on social media telling us how your family engaged with this mini-series.  Here are some of our handles that you can use!
Twitter: @StrongNation_CA @ReadyNationCA @AsmCottie @ChiefBisaFrench @momsrising
Facebook: @strongnationUSA @momsrising
Instagram: @ReadyNationCA @asmcottie @momsrising
Happy Reading!