Easy Felt and Grosgrain Ribbon Cape
Making a cape for your little superhero at home is easier than you think! Using felt and grosgrain ribbon, I fashioned a cape for one of my little helpers so that she could fly around my house and use her super powers to help save the day! Here's How:
Materials Needed:
4 Felt Squares (approx 8.5 inches x 11 inches)
thread and a sewing machine
grosgrain ribbon
scissors
Step 1: Sew together the four felt sheets. I overlapped my sheets but you can sew yours any way you like. Felt is forgiving!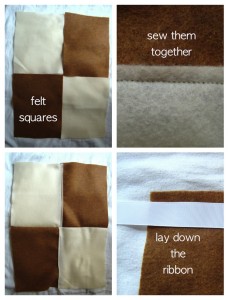 Step 2: Laying the grosgrain ribbon flat on the top edge of the sewn together squares, sew it directly onto the felt, down the center of the ribbon.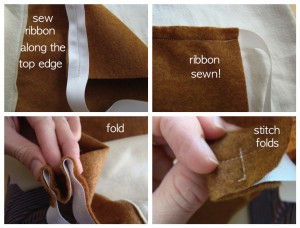 Step 3: Fold the felt along the sewn on ribbon like that of an accordion or a fan, sewing a tiny cross stitch with each little fold as you go along to hold it in place. This gives the cape a bunched look at the top but is really an optional step.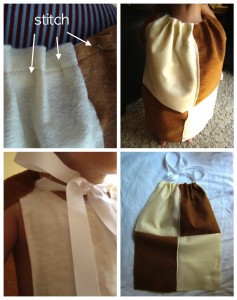 The cape is now finished! You can round out the bottom edge if you like with scissors or pinking shears but I left mine square and thought it looked cute just as it was.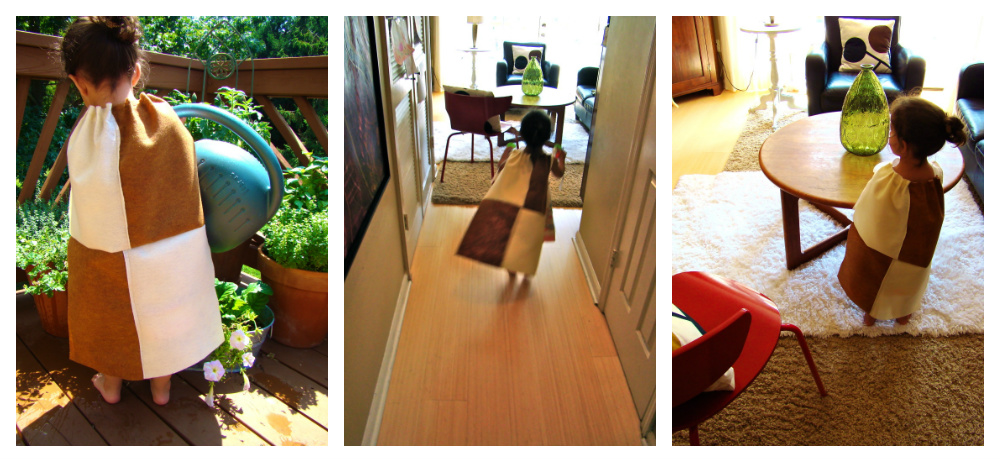 Now, tie your cape on your superhero and up, up and away!
Caroline blogs at SalsaPie