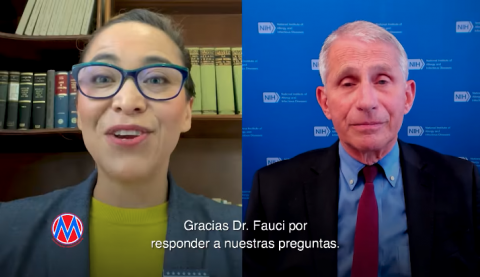 Dr. Fauci Answering Our Member Questions
Exciting news! Dr. Anthony Fauci, the Director of the National Institute of Allergy and Infectious Diseases at the NIH, and the chief medical advisor to President Biden, recently joined us to answer MamásConPoder / MomsRising member questions about the COVID-19 vaccines. 
Watch the video to hear answers to questions straight from MamásConPoder / MomsRising members like, "Why is it important for everyone who can to get the Covid-19 vaccine?" and "How is the Latinx community doing in terms of getting vaccinated?" 
Be sure to share this important info with your friends and family!