Don't know your exact due date? That will be $2,100.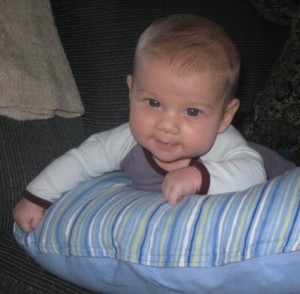 Click Here to See Video!
A few months ago, when I was starting my third trimester with my second child, I finally resolved our hospital bill for our first baby. She was born in the fall of 2007. I was hoping we'd have better luck the second time around, but it wasn't to be. This video is the story of our ludicrous battle with our insurance agency---they insist we should have obtained prior authorization before going into the hospital. Evidently, the nine-plus months of prenatal visits weren't enough warning. Maternity visits generally don't require prior authorization since birth is a bit… unpredictable. When I asked the Member Services rep. what I should have done, she told me to read my benefit manual. I should have magically known when I was going into labor (during business hours?!) called every few days if the baby was late, and then I wouldn't have been subjected to the $1500 penalty charge.  If that wasn't absurd enough, just a few weeks ago my new son received a bill for $600 in his name----evidently he was supposed to have called and gotten permission to come out as well!
I was expecting to spend hours holding my newborn these past few months, not hours holding the phone. We still haven't resolved this bill.  Before my first pregnancy I was fed up with our health system, but now I am at the breaking point. I know I'm not alone. Almost every mother I know received unexpected bills from the hospital and have been denied insurance claims. I'm glad to be part of a movement of mothers who are addressing health reform bills, not just hospital bills. H.R. 3200 is far from what we deserve, but it's a step in the right direction.  I hope that if my children have babies the idea of worrying about insurance will seem as antiquated to them as giving colicky infants gin seems to us.