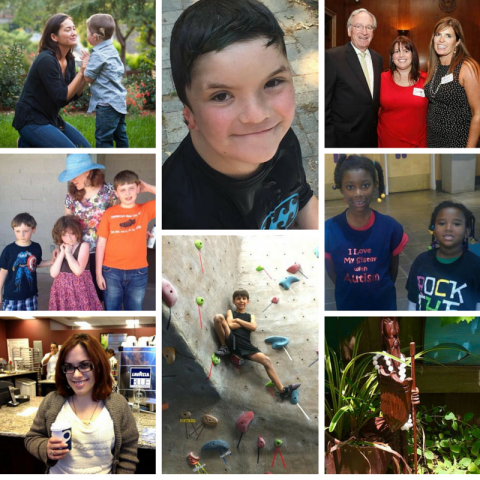 #Disability Blog Carnival - Living in a post ADA world
Nearly 20 percent of Americans are living with a disability, and countless others are deeply involved in caring for and supporting individuals affected by disability. Last year we celebrated 25 years from the passage of the Americans with Disability Act. We highlighted many successes, while realizing that we still have a long way to go.
Those who have grown up under the infrastructure of laws including Section 504, IDEA, and the ADA are referred to as the "ADA Generation." As this generation comes of age their expectations for their lives are different than those who came before. Many have been mainstreamed in schools, some have gone to college and graduated, and others went straight from school to the workforce. These outcomes have been shaped by the expectations for their success set forth in policy, and as a result, their perception of the American Dream is one that looks much more like that of their nondisabled peers. This includes the right to be a parent, whether by having biological children, adopting, or fostering. While these individuals are seeking out the tools and resources to become parents, the social service system, judicial system, and everyone from Babies R Us to your neighborhood daycare center, is also needing to make adjustments to their definition of parenting.
Disability can both challenge our perceptions and enrich our lives. We asked our members to share their stories - What is life really like for people living with disabilities? What policy changes could help those parenting children with disabilities most?  Some disabilities are very visible, others less so – how does this impact your experience? How has an experience with disability affected you?
Through this #disability blog carnival we hope to enrich the discussion of the lives of individuals and families living with #disability every day. Enjoy!
Always Climb Higher, Denise Zavaleta
A Mom's Wish, Wendy David
Sharing Stories - Building Tolerance, Sheila Arias
Autism's Out for the Summer!, Michelle Korth
10 Things About Me That Might Shock You, Laura Tellado
"your daughter ... Autism", NaShonda Cooke
Meeting my Hero, Susan Reynolds
Parenting a Child with a Hidden Disability, Julie Day
It is not the challenges that define us, but how we respond to those challenges, Iara Peng
Tilt at the Windmills, Stop the Stigma, Stephanie Lormand
We Need to Start Talking about the 1 in 5, Robin deAlmeida
Knocking Down Barriers, Deena Mederios
Inclusion and Opportunity, Sen. Cyrus Habib
Links from around the web
My Son Belongs in Your Child's Class, Maureen Rich Wallace, Medium
I Used to Think My Daughter with Dyslexia Just Needed to Try Harder, Travis Harker, Understood
Business Strategies that Work: A Framework for Disability Inclusion, U.S. Department of Labor
When Your Kid with Autism Wants Independence, Lisa Quinones-Fontanez, ATypicalFamilia
Frustrations As a Parent of a Child with ASD, Eileen Carter-Campos, MommyTeaches
An Open Letter ot the Guy at Target, Althea Mshar, Huffington Post
Why I decided to come out of the Autism Closet, Morénike Giwa-Onaiwu, The Mighty 
The ADA is Turning 26: My Rights as a Parent are Not Protected, Anne Cohen, Disabled Parenting Project
No One is an Island, Carla Carter, Disabled Parenting Project